architecture - engineering - construction
About Snow Guards: Choosing The Right Style
Snow Guards: Choosing The Right Style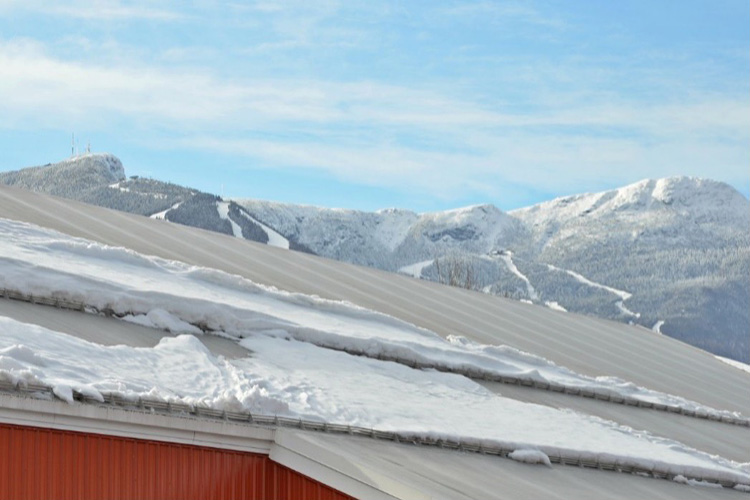 Choosing The Right Style
When choosing what snow guard style is right for you, you should evaluate your roofing material, roof style, roof pitch, snow load (based on geographical location) and your aesthetics preference (pad-style, pipe-style or fence-style).
All our snow guards are rigorously performance tested at our in-house testing facility, by 3rd party testing facilities, and in the field by roofing experts.
Pad-Style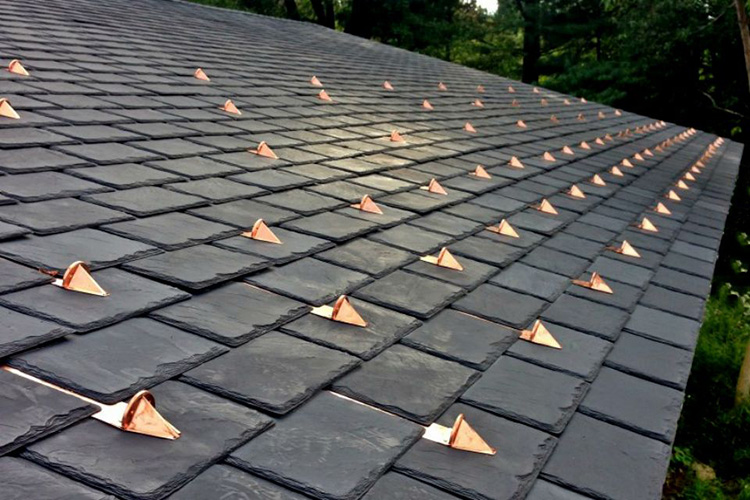 Pad-style snow guards add friction to a frictionless surface, preventing a sudden avalanche of ice and snow. Traditional pad-style snow guards feature our "fish head" design which provides optimum strength while maintaining aesthetic integrity. Since our pad-style snow guards are clinched, there is no risk of unfolding, and their low profile is the ideal snow management solution for residential and commercial applications alike. There is a pad-style snow guard for every roof type, for both new and existing (retrofit) roofs, and in many style and color options to please even the most discerning taste.
Fence-Style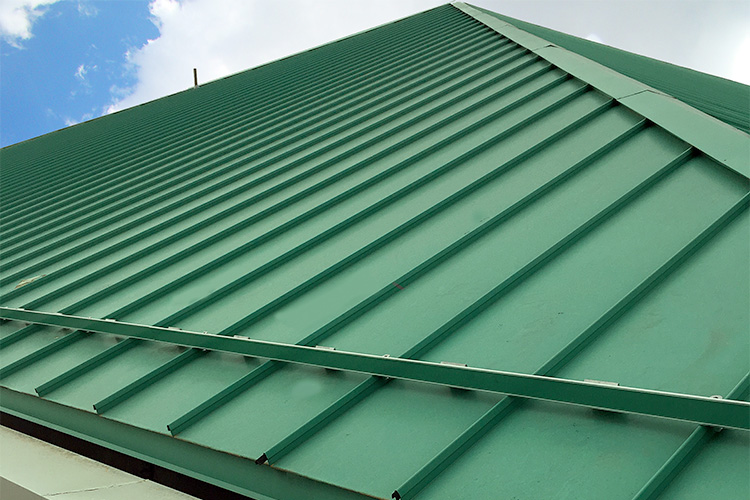 Fence-style snow guards act as barricade systems, preventing large pieces of snow and ice from falling off a roof. We designed our fence-style snow retention systems to be the strongest fence-style systems on the market. Fast and easy to install with bracket spacing up to 48" on center, our fence-style snow guards are available in attachment options suitable for all roof types.
Pipe-Style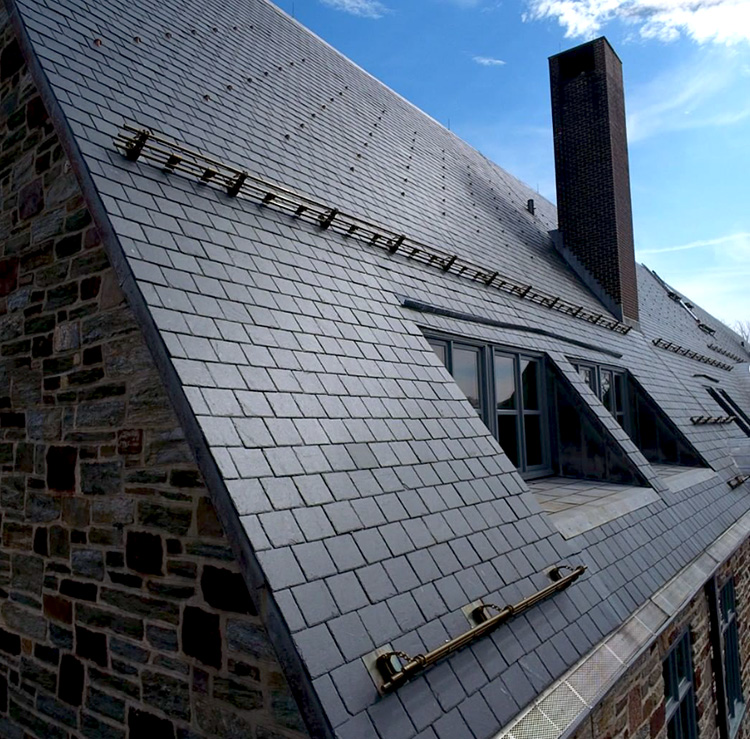 Pipe-style snow guards act as barricade systems, preventing large pieces of snow and ice from falling off a roof. Precision engineering is what makes our pipe-style snow guards not only extremely durable, but beautiful as well. Our pipe-style snow guard assortment includes two-pipe and three-pipe snow retention systems, as well as several height adjustable bracket options to accommodate a wide range of roof pitches. Originally used for commercial applications, many homeowners are now choosing pipe-style snow guards when making a conscious decision to protect the areas immediately surrounding their residential and commercial structures from falling snow and ice.
Clamp-to-Seam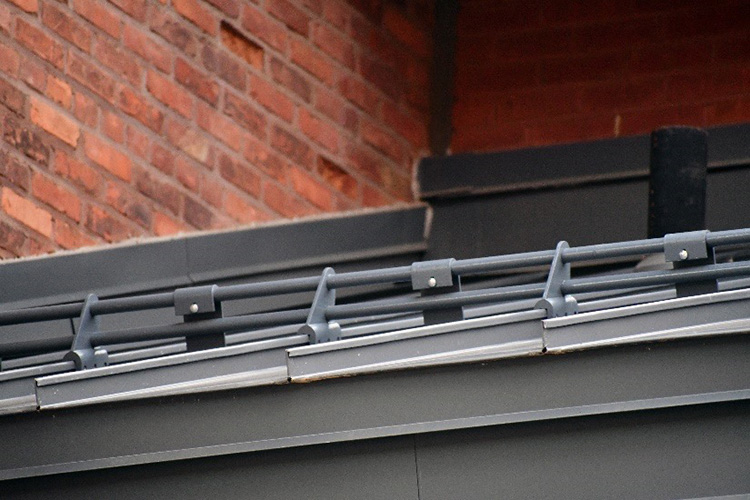 Standing Seam, or Clamp-to-Seam style snow guards are designed specifically for use with metal standing seam roofs, and are available in options for vertical, horizontal, bulb and T seam configurations. We offer Standing Seam style snow guards in pad, pipe and fence style systems, and in a wide variety of powder coating options to match your roofing material.
Solar Snow Management
Why is a Solar Snow Management System necessary?
The calculated snow load of a solar panel is approximately 800 lbs/panel (50 lbs/sf x 16 sf average per panel). Solar panels (by their nature, glass/hard roof surface, no friction) allow built up snow to release in an avalanche manner, with the potential to cause serious injury, damage or even death.
What about shading?
Solar SnowMax is designed to have a very low profile in order to prevent shading. Some shading will occur during the solstice, although not during the hours of collection (see Shade PDF).
The Solar SnowMax Design
Alpine SnowGuards, the industry leader in snow retention systems for over 2 decades, has been engaged in Solar Panel Snow Management R&D for the better part of 10 years.
Get Started
For a snapshot of which snow guards are appropriate for certain roof types, view our snow guard application chart below.
Alpine SnowGuards is happy to provide our customers with free recommended layouts using our Online Project Calculator. Before you begin, please have the following information available:
Contact Information
Project Information (Project name, location, lead time)
Roof Conditions
Roof Type
Roof Measurements
Installation Type
Type of Snow Guards Requested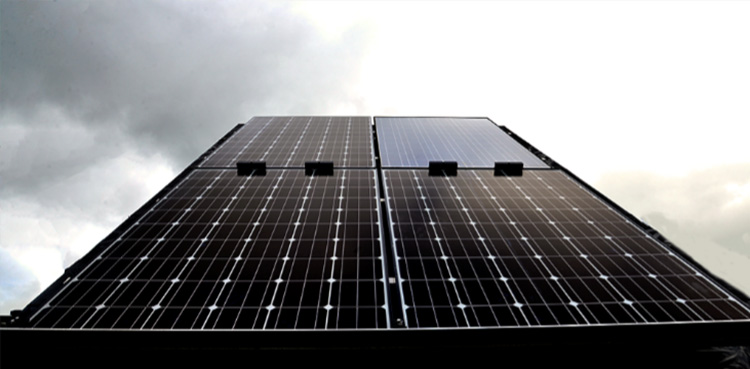 07 - Thermal and Moisture Protection
07 31 00 - Shingles and Shakes
07 31 13 - Asphalt Shingles
07 31 13.13 - Fiberglass-Reinforced Asphalt Shingles
07 31 16 - Metal Shingles
07 31 19 - Mineral-Fiber Cement Shingles
07 31 23 - Porcelain Enamel Shingles
07 31 26 - Slate Shingles
07 31 29 - Wood Shingles and Shakes
07 31 29.13 - Wood Shingles
07 31 33 - Composite Rubber Shingles
07 32 00 - Roof Tiles
07 32 13 - Clay Roof Tiles
07 32 16 - Concrete Roof Tiles
07 32 19 - Metal Roof Tiles
07 32 23 - Mineral-Fiber Cement Roof Tiles
07 32 26 - Plastic Roof Tiles
07 32 29 - Rubber Tiles/Panels
07 60 00 - Flashing and Sheet Metal