architecture - engineering - construction
Bathtub Liners & Enclosures
Bath Tub Liners
Is your old steel or cast iron bathtub stained, rusted, or chipped? Let the installation professionals at The Bath Doctor diagnose and fix your bathroom problems. We install our systems over your old cast iron or steel bathtubs. Our 100% waterproof acrylic liners will save you money by providing a long-term solution, not the short-term fix that bathtub resurfacing provides.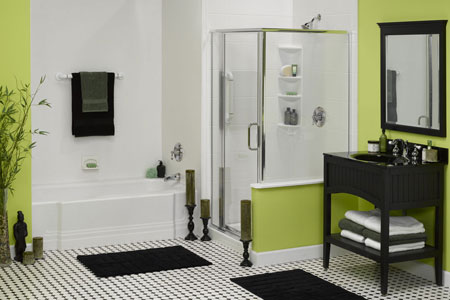 Benefits of bathtub liners
Save on remodeling costs. An acrylic liner is usually 1/3 the cost of a complete bath remodel.
Benefit from our one-day installation. A tub liner, overflow cover, and drain can be installed in a single day.
Reduce maintenance and eliminate mold, mildew, rust, stains, and chips. Acrylic is non-porous and is easily cleaned with soap and water.
Improve safety, looks, and function. Our acrylic liners have non-skid surfaces and are warm to the touch. You can add also add a safety grab bar, anti-scald shower valve, glass block window inside the tub space, or corner caddy for soap and shampoo.
Invest in a long-term solution. Acrylic tubs have lifetime product guarantees – unlike reglazing systems.

For other relevant searches, you might want to try: