architecture - engineering - construction
Belden Oversized Bricks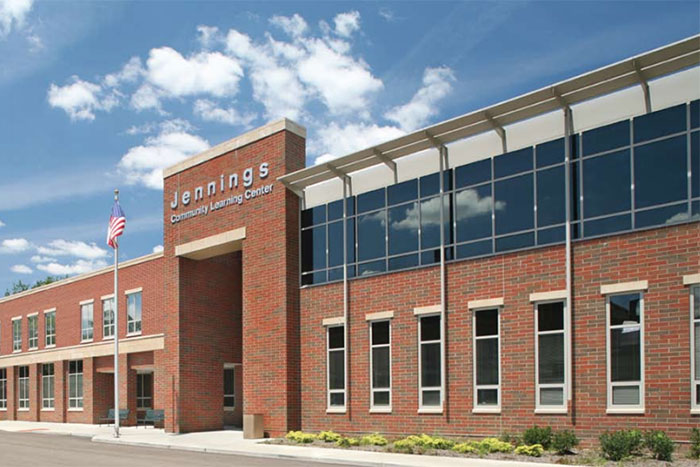 Jennings Community Learning Center, Architect: URS, Cleveland, OH / Product Size: Monarch / Product Colors: Commodore Full Range & Commodore Red
Belden Oversized brick is ideal for hospitals, schools and many other commercial and institutional applications.

Multiple sizes of brick units manufactured by The Belden Brick Company facilitate design flexibility and can be critical in addressing budgetary concerns. Belden Brick has several sizes and a large selection of colors available.

Be sure to see the Interactive Pricing Guide to help you estimate the savings that can be attained by using Belden Oversized brick compared to standard or modular size units.

For other relevant searches, you might want to try: