architecture - engineering - construction
Benefits of Colored, Frosted and Patterned Glass Blocks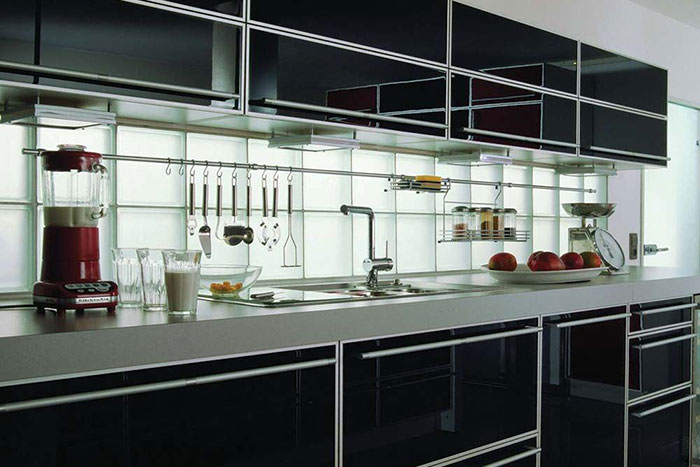 If you like bold colors – be ready to be inspired. If muted pastel shades are your thing – you'll find them here also. And with high privacy frosted blocks you'll move light without glare. You can even combine eclectic patterns for a one of a kind design.

Colors and styles to fit your design
If you like a Minimalist or Mid-Century modern vibe check out your choices in the Euro series 'soft shade line." If you love eclectic patterns the 'diversity line' is inventive and wild. Mix and match for your perfect look.
Easy to clean glass block showers
Framed glass shower doors with the nasty bottom tracks are a pain to clean. Frosted or colored glass block walk in shower have smooth faces (with patterns on the inside). They're a breeze to clean with soap and water. And best yet – the wavy patterns don't show spotting.
Wide range of sizes and shapes to do whatever project you'd like
Would you like a frosted, curved glass block wall to convert a tub into a walk-in shower? How about an L shaped 90-degree angle wall to make a space-age bar in your basement? Or bring in colored light with a multi-colored glass block window. These options are possible with different block sizes and shapes.
Home privacy never looked so good
It's getting harder to feel safe in your home. However, with frosted glass blocks you'll feel secure and have peace of mind with the ruggedness of a glass block window. You don't need to sacrifice natural light to get the privacy you want.
'Protect-All" prefabricated wall and windows are a breeze for a DIY or first-time contractor to install
Attempting to find a mason to install glass blocks is a 'needle in a haystack' experience. With Innovate's exclusive 'Protect All' prefabricated shower walls and pre-assembled vinyl framed windows, it's as simple to install your colored or frosted blocks as it is to put together LEGO blocks. Forget hiring expensive mason contractors. Check out the fabrication section to learn more.
A wide range of uses from showers to windows to walls to kitchen backsplashes
Glass blocks are versatile. They're used in shower walls, bathroom windows or even commercial walls in a downtown office or fun and eclectic retail store.
Innovate Building Solutions, a glass block designer, fabricator, installer, and nationwide supplier
Innovate Building Solutions has served over 190,000 customers since 1977 with one-of-a-kind products, advice, prefabrication and installation service. We are steeped in the ins and outs of what can (and can't) be done with glass blocks. We've been doing it for over 43 years. Let one of our glass block designers lay out out your glass block shower wall and pan, or determine the right rough openings for your colored glass block window. Don't buy from someone who dabbles in glass blocks. Make your life simple. Work with Innovate. We're specialists.
@innovatebuild #innovatebuild #shower #remodeling #bathroom

For other relevant searches, you might want to try: