architecture - engineering - construction
Best Horizontal Cable Railing Kit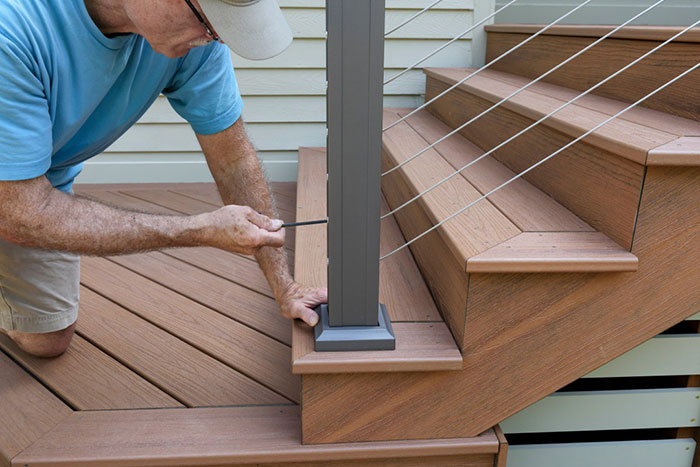 The best horizontal cable railing kits provide a cost-effective solution for projects that require the installation and tensioning of cable infill. These kits include all the components and hardware necessary to complete cable railing projects for stairs, decks, and patios. They are designed with ease of assembly in mind, allowing DIY homeowners to put together all the parts of a horizontal cable railing system efficiently.

Stainless Cable & Railing kits allow you to run fittings and cables through posts with no problems. Some of our kits include intermediate posts, terminal posts, lag screw covers, washers, cables, acorn/hex nuts, and tensioners. Choose the best DIY cable railing below that suits your needs.

A horizontal cable railing kit will significantly help when designing railings for urban properties and homes with a more modern design. You can also choose the colors that match your project's theme, from decks enclosed in green spaces to balconies with excellent views of urban skylines.

At Stainless Cable & Railing, we offer the best horizontal cable railing kits, providing optimum safety for a home's occupants while meeting building codes and standards.
@SCRrep #SCRrep

For other relevant searches, you might want to try: