architecture - engineering - construction
Bil-Guard 2.0 Roof Hatch Railing System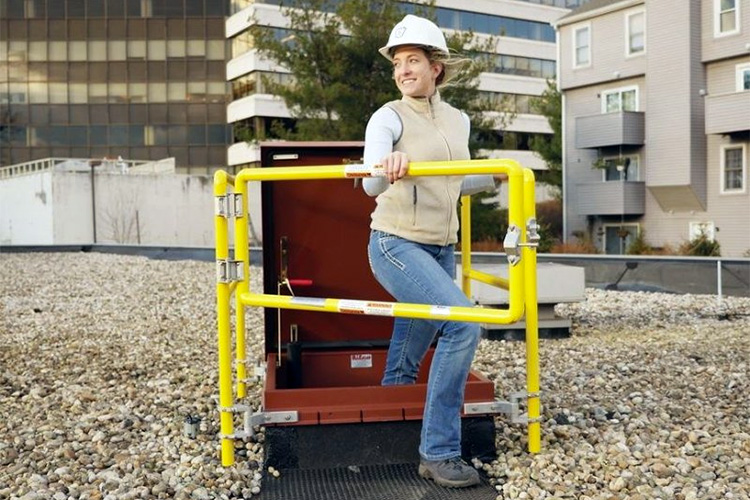 Fixed roof hatch safety railing system provides a permanent means of fall protection for roof hatch openings.

The Bilguard rail system meets and exceeds OSHA fall protection regulations (29 CFR 1910.29).

Bil-Guard® 2.0 models are available for most roof hatch and automatic fire vent sizes (shown on Type S Roof Hatch).


@TheBilcoCompany #TheBilcoCompany #flooraccess #roofhatches #smokevents #basementdoors

For other relevant searches, you might want to try: