architecture - engineering - construction
Bird-B-Gone Agrilaser Handheld Laser Bird Deterrent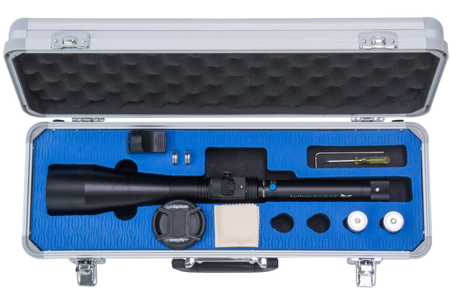 SKU: AGRL-HAND


Features
The
Agrilaser® Handheld
is a silent portable device for bird repelling. Due to advanced patented optical technology a laser beam is emitted which is optimized for bird repelling over a long distance. In cooperation with scientists we developed the Agrilaser® Handheld to be the ultimate remedy against bird problems. Birds perceive the green laser beam as a physical danger which is coming towards them. The only alternative to avoid being hit is flying away. This is the same reflex when birds fly away when a car approaches. The Agrilaser® Handheld appeals to the survival instinct of the bird. Unlike conventional methods of deterrence birds will not get used to the laser beam of the Agrilaser® Handheld and will always be repelled. After systematic use, the birds will consider the field on which the
Agrilaser® Handheld is used as unsafe and will not return.
Agrilaser® uses green laser technology with a reach of more than 5,000 meters.
Unlike conventional methods of deterrence, birds will not get used to the laser beam of the Agrilaser®.
The Agrilaser® is most effective during sunrise and sunset and in overcast, rainy or foggy weather conditions.
Technical Specifications:
Color laser beam : Green
Maximal range during 500 Lux light conditions : 3 miles (5,000 meters)
Maximal range during 10,000 Lux light conditions : 1.5 miles (2,500 meters)
Maximal range during 25,000 Lux light conditions : .6 miles (1,000 meters)
Battery life : 150 minutes
Kit Contents:
Agrilaser Handheld
Travel Case
2x batteries
Lens protection cap
Order Now

For other relevant searches, you might want to try: