architecture - engineering - construction
Bird-B-Gone Electric Track Bird Deterrent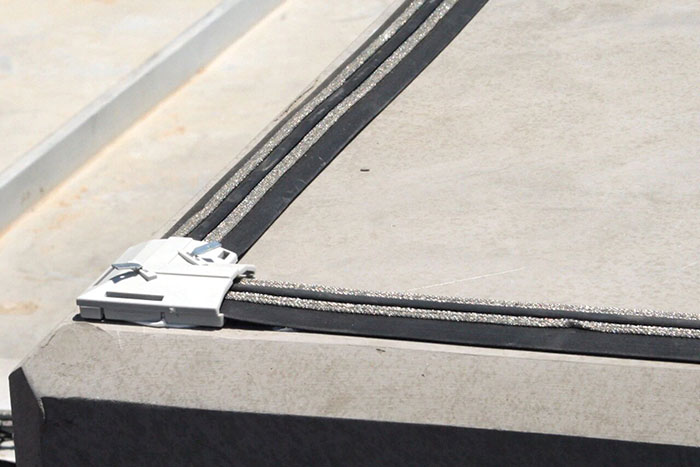 Bird Jolt Flat Track™ is a low profile, electrical track system that produces a mild electrical shock when birds land on its surface. The shock will not harm birds, but will condition them to stay away from the area, making Bird Jolt Flat Track the ultimate in bird behavior modification. Bird Jolt Flat Track is the only electric track bird deterrent system with patented anti-arcing and glue trough designs and is the safest most effective electric track available.

Bird Jolt Flat Track™ Features and Benefits
The ultimate product for bird behavior modification; mild electric jolt changes bird habits!
#1 specified electric track by architects and government agencies
Humane, does not harm birds!
Effective for small and large birds
Crush proof; will continue to work even if stepped on by window washers or building maintenance crews
Patented "anti-arcing" designs means the ultimate in safety and effectiveness!
Glue troughs allow for easy installation with construction grade adhesive
Completely flexible - can bend 360° without compromising the product integrity!
Lowest profile, virtually invisible, only 1/4" high at the highest point!
Waterproof, snug-fit connectors make it the safe and easy shock system to install
Comes in easy to dispense box; can be cut with regular scissors
Lightweight flexible UV stabilized PVC – One 100 foot roll only weighs 15 lbs.
Available in six colors – clear, gray, stone, black, terracotta and red
Bird Jolt Flat Track Kits also available
Manufactured by Bird B Gone, Inc.
@birdbgone #birdbgone

For other relevant searches, you might want to try: