architecture - engineering - construction
Boon Edam Optical Turnstiles
When your facility needs secured entry that allows for a heavy, yet efficient, flow of authorized traffic and visitor management, optical turnstiles are the ideal solution.

Boon Edam's optical turnstile solutions provide a clear visual deterrent against unauthorized entry, detect unauthorized entry attempts, and trigger alarms to alert local or remote guard staff.

When integrated with an access control system or biometric access control, optical turnstiles provide peace of mind to employees and visitors and reduce the amount of time guards must spend dedicated to securing the entry.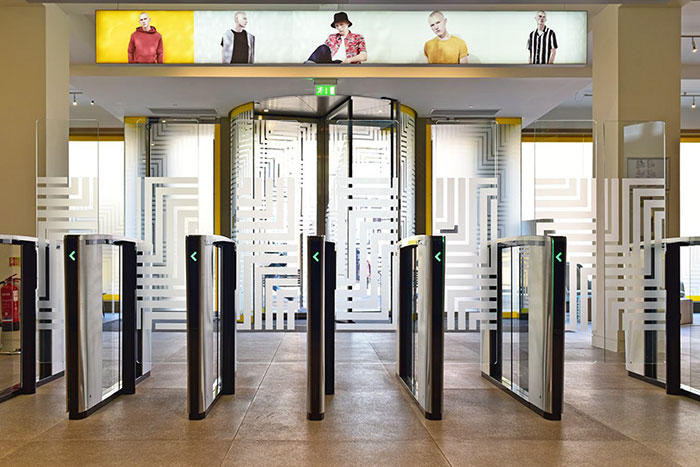 Optical Turnstiles DETECT Unauthorized Entry
Boon Edam optical turnstiles combine tailgating detection with rapid throughput. With infrared, anti-tailgating sensor technology built into the cabinets, they provide discreet control of the flow of people into secure areas. The automatic operation of the barriers allows for a smooth, touchless entry.
Key Benefits of Optical Turnstiles
Serves as a visual barrier against possible infiltration
Assists guard force in managing the flow of employees and visitors into a building
Sensor system sounds an alarm when tailgating occurs, alerting guard staff to respond appropriately
Ability to control the number and direction of people passing through the entrance
Works in tandem with visitor management software for a digital record of all guests inside the building
Integration is possible with virtually any access or biometric solution
Supports anti-passback, preventing card holders from passing their card back for a second person to gain entry
Aesthetic options allow for seamless integration with building interior or surround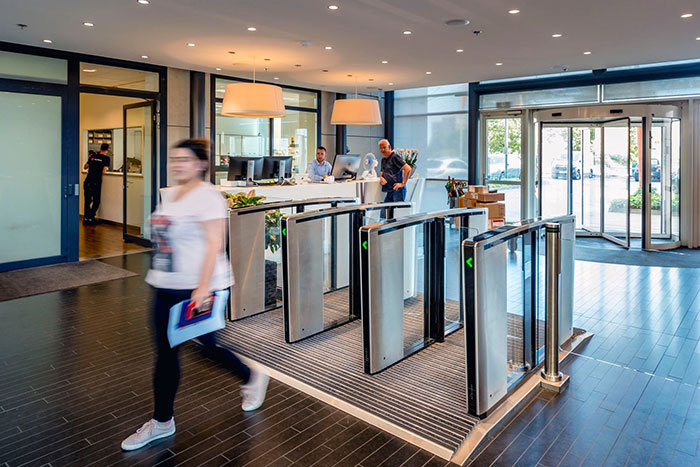 Advantages for Users
A feeling of safety and security in the workplace
A reduced social pressure of having to enforce security rules when it comes to tailgating
Intuitive and user-friendly
@BoonEdamUSA #BoonEdamUSA #security #revolvingdoors #turnstiles

For other relevant searches, you might want to try: