architecture - engineering - construction
Brick Vents from Architectural Louvers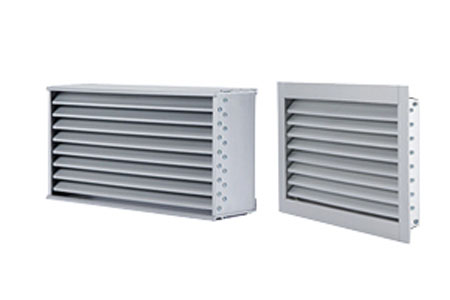 EX and FL brick vents are ideal for crawl space, between floor, or bath exhaust. Model FL has a mounting flange for easy installation. These sturdy vents make an attractive accent through brick or block walls, but are equally useful through any wall type.

Features:
Made to order in standard sizes - custom sizes available
Standard 0.125" material thickness in clear anodized aluminum
Internal Screen (insect)
Options:
Flange frame at perimeter
Other finishes (see Available Finishes)
Brick Vents are commonly specified in project documents under these divisions:
08 90 00
Louvers and Vents (sometimes listed as 08 9000, 089000)
08 95 00
Vents (sometimes listed as 08 9500, 089500)
08 95 16
Wall Vents (sometimes listed as 08 9516, 089516)
Download EX Technical Specifications
Download FL Technical Specification
About Architectural Louvers
Architectural Louvers is an aluminum louver manufacturer specializing in architectural shape wall louvers,, decorative louvers, louvered sunshades, sun control devices, roof equipment screens, vision barriers, and brick vents for the architectural and mechanical construction markets.

For other relevant searches, you might want to try: