architecture - engineering - construction
Bullet Resistant Doors from Total Security Solutions
Our range of bulletproof doors are aesthetically pleasing and high-performing so you don't have to leave anything up to chance.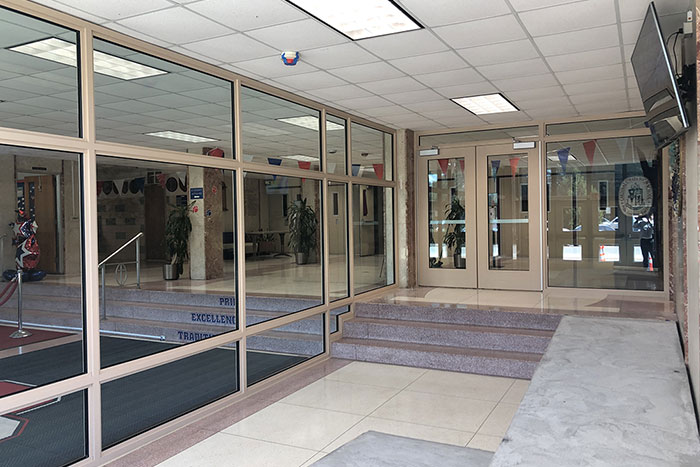 Having functional, reliable bulletproof doors is more important than ever. If protecting your people and your property is a priority, but you don't want to sacrifice your building's aesthetics, TSS can help.

We design and fabricate custom bulletproof doors that not only provide a high level of protection, but unparalleled aesthetics as well. In fact, our bullet-resistant doors blend so seamlessly with the surrounding environment, you might not even realize they're bulletproof at all.

Bulletproof Door Options
Unlike what most people think of as "bulletproof,'' bulletproof doors aren't just solid metal, although that is certainly a popular option. If you're looking for ballistically-rated doors, you have plenty to choose from in terms of material, style, and level of visibility.
Bulletproof Door Styles
Any door styles can be made into single or double doors. Our expert design and engineering teams have extensive customization capabilities, so if you have an unusual style in mind, we're ready to discuss your project goals. Every door we fabricate is custom to your needs.
@TSSBulletProof #TSSBulletProof #bulletproof #healthcaresecurity #security #bulletproofglass

For other relevant searches, you might want to try: