architecture - engineering - construction
CableView Black Aluminum Cable Railing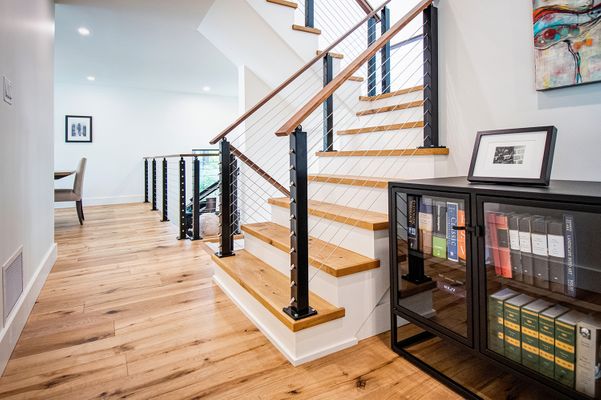 These uniquely designed aluminum posts and top rails offer an economical alternative to our stainless steel and premium wood frame options, without compromising architectural resilience.

Designed specifically for cable railing applications, these products are reinforced to have greater strength and durability than standard aluminum posts.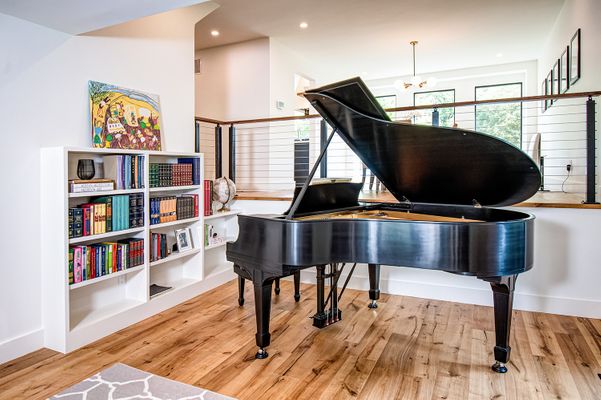 With two top rail options, a handrail that can double as support for a wood top rail, and five color options, this line offers the greatest number of options.
Five powder-coat color options: black, bronze, natural, clay, and white
Two top rail design options: rectangular or shaped
Posts are available for 36", 42", and custom height systems and can be deck, fascia, or core mounted
Posts are compatible with any of our assemblies and can be ordered pre-drilled. Grommets are recommended to keep the stainless steel cables from reacting with the aluminum.
The aluminum handrail runs between posts for use in any system regardless of shape or slope. Can be used as a standalone, inline, or stair handrail.
Handrail can also be used as inline support for a wood top rail.
@SCRrep #SCRrep

For other relevant searches, you might want to try: