architecture - engineering - construction
Case Study: Cast Lead Elevator Weights from MarsMetal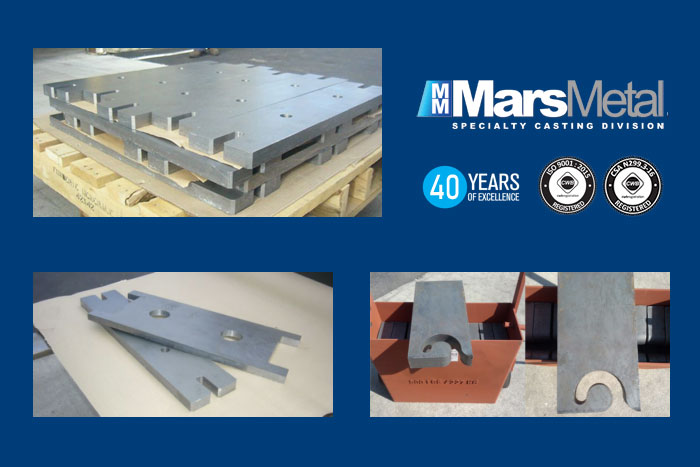 Mars Metal Company was recently contacted to overcome a challenge by a large Commercial Elevator Service Contractor in the Northeast USA. This contractor had to bring three elevator systems into compliance efficiently and effectively. These three elevator systems needed upgrading to a new weight capacity required by Law. However, there was limited shaft room for the required weight addition. Rarely is there enough room on the existing counterweights to increase the stack height because of headroom issues.

Due to the reduced area for weight addition, Mars Metal specifically designed and supplied Coated Lead Elevator Weights. Since lead is 45% heavier by volume, we were able to add the required increased weight in the allowable space.

If space is very restricted, then a calculated amount of the existing steel weights are removed, and the Coated Lead Weights are added. The corresponding stacked height of lead counterweights will provide the necessary weight to counterbalance the new weight capacity.

Outcomes
The customer was extremely pleased with the service and quick turnaround for the project by Mars Metal Company. Once completed, the Elevator System was upgraded and back in compliance on time.
Mars Metal Commercial Elevator Solutions
In addition to our lead and steel Commercial Elevator Counterweights, Mars Metal also supplies Elevator Test Cart Weights used in the testing and certification of elevators. Each of our elevator test weight carts are engineered specifically for the elevator industry and are designed to be safe, serviceable, and durable.
Mars Metal Company Specialty Casting Division has a broad range of casting capabilities and can provide custom weights to meet your exact requirements. Contact us, and our talented and capable sales and engineering staff will work with you to design a solution, manufacture the required weight(s) and deliver them to the site when you need them.
@MarsMetalCo #MarsMetal #leadcasting #leadfabrication #leadfinishing

For other relevant searches, you might want to try: