architecture - engineering - construction
Case Study: Geelong Library and Heritage Centre
Delivering On All Fronts
Designed by ARM Architecture and built by Kane Constructions, the Geelong Library and Heritage Centre is a spectacular addition to the regional Victorian city.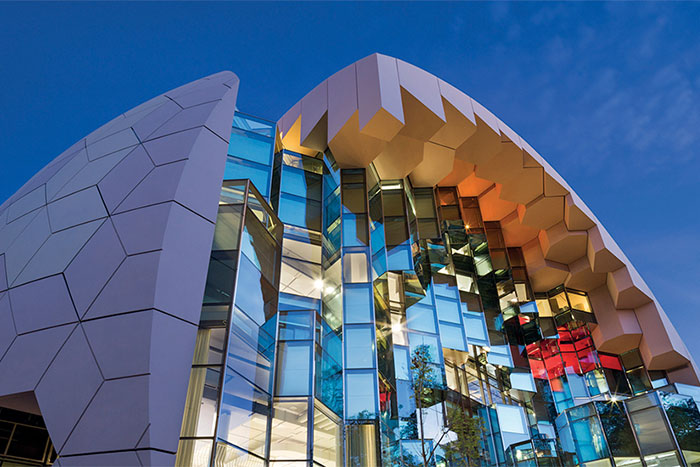 The futuristic dome of the library is comprised of nine levels and recognized as a highly technical building in both its construction and performance. The curves and shapes made this a complex job that required both creative thinking and solutions.

David Purcell, project manager of Kane Constructions, which built the $45.5 million library, says that it was "critical that all the components we used in the library were of a high quality".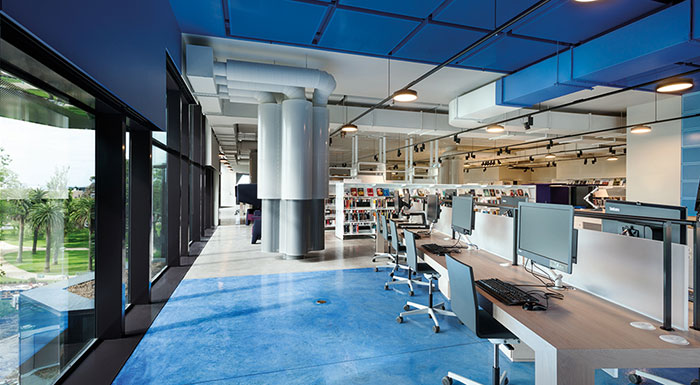 We've used Kingspan insulation products before and have absolute confidence in them meeting all the sustainability and thermal demands. They met all our criteria – were available on time, met the pricing requirements, and most importantly their CodeMark certification further validated compliance. - David Purcell

Mr. Purcell says that the library was a "challenging one to build". "There was nothing standard on it. It was a completely bespoke building," he says.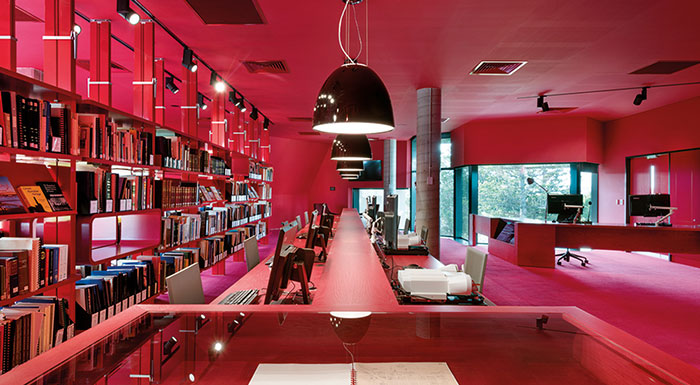 "Kingspan insulation worked very well with our methodology for the building and made the spandrel construction easier and faster."

"Working with both Kingspan's Kooltherm K12 Framing Board and Kooltherm K10 Soffit Board enabled the installation team to move quickly, allowing for a more efficient and faster construction," he says.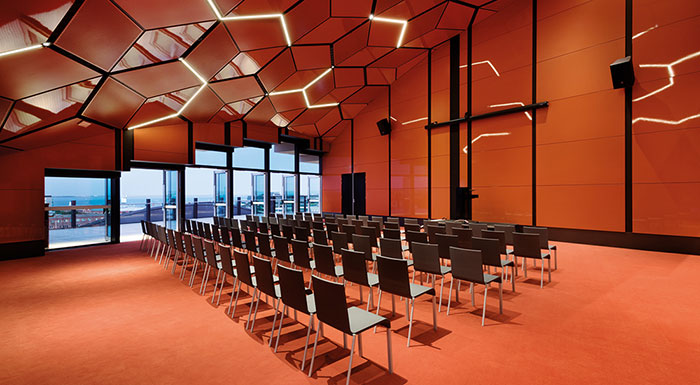 Despite the inherent challenges in the rounded shape of the building, Mr. Purcell said that installing the insulation was a very straightforward job.

Mr. Purcell says that while it is too early yet for results from an energy audit on the library, his experience has been that the building is very comfortable, even in extreme weathers.

"Since handing over the building, there have been temperatures in excess of 40 degrees and inside the library it felt very comfortable during those times, it's performing exceptionally well."
Location:
Geelong, VIC
Architect:
ARM Architecture
Builder:
Kane Constructions
Application:
Walls, Concrete Soffit
Products:
Kingspan Kooltherm K10 Soffit Board, Kingspan Kooltherm K12 Framing Board
@KingspanIns_US #KingspanIns_US #Kingspan #Insulation #MoistureManagement

For other relevant searches, you might want to try: