architecture - engineering - construction
Case Study: Guggenheim Pavilion, Mt. Sinai Medical Center (NYC)
Founded in 1852, the Mount Sinai Hospital is a 1,171-bed, tertiary-care teaching facility acclaimed internationally for excellence in clinical care. Its Guggenheim Pavilion was designed by renowned architect I. M. Pei and features 625 beds, along with special rooms for transplants and operating rooms for orthopedic surgery and neurosurgery.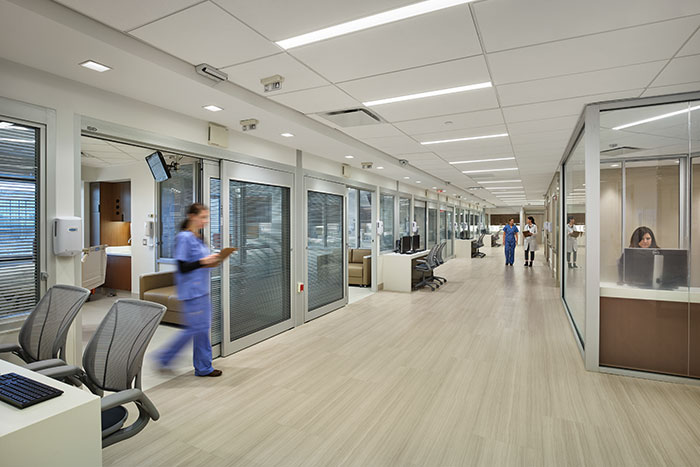 The pavilion's most recent renovation had a mandate to enhance patient environments and provide more accessible and efficient nursing care, partially through the use of integrated and adjustable privacy solutions that would maintain the desired positioning at all times.

Architects selected Unicel Architectural's Vision Control integrated louvers designed and sized specially for sliding doors. Perfectly suited for healthcare environments, Vision Control is a patented, hermetically sealed glass unit with operable louvers that can be customized for virtually any sliding door application.
@UnicelArch #UnicelArch #UnicelArchitectural #Aluminum #Glass #Louvers #Glazing #Skylights

For other relevant searches, you might want to try: