architecture - engineering - construction
Delivery and Installation of Par-Kut Portable Steel Buildings
A quality building should have a quality foundation. The strength and durability of a Par-Kut prefabricated building is built on a strong foundation of skilled, quality work; and a strong knowledge of the materials and needs of the shelter. The materials and work are only two parts of the triangle that ensure the strength and longevity of the booth.

The final piece lies in the foundation that this pre-assembled building will sit upon. Par-Kut, providing the quality work and knowledge expected from quality products, suggests an equally well constructed foundation for a lifetime of use. Following the recommended installation instructions, the creation of a perfect platform for a Par-Kut product to be placed upon is a simple process.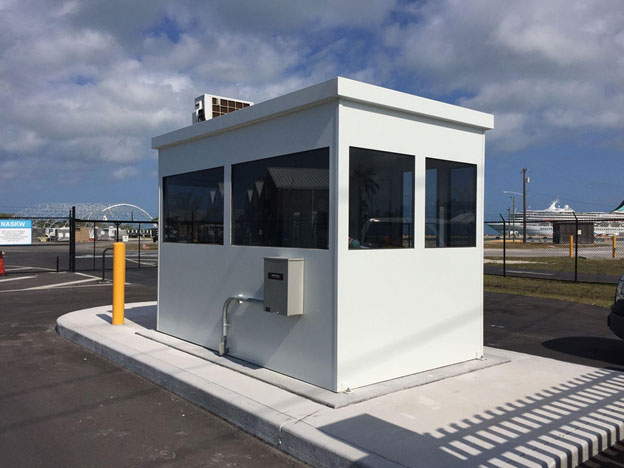 Every booth is unique in its needs and uses; however, there are some blanket recommendations. Par-Kut recommends installing its portable steel buildings on a 6", 3000 PSI concrete pad at a minimum. Adjustments based on utilities and use of the security booth may be required with extra consideration given to those security booths with plumbing as local codes may require additional footings or further pad adjustments.

The prefabricated building should maintain, at minimum, a 12" wide border all around the structure with recommendations for extra room near doors and awnings for booth and booth attendant safety and protection. Par-Kut offers the option for plumbing, HVAC, and electrical hookups; custom sizes and finishes; and various safety features that may require different needs for the shelter's foundation.

The purchase of a Par-Kut guard booth or guard house will include technical specifications and drawings to be provided to the purchaser. These detailed plans have the information required to construct a suitable concrete pad, no matter the footprint or custom needs. Consulting with a local engineer and adhering to local codes will ensure proper concrete pad and anchor installation that is suitable for the local environment. With the proper construction of a concrete pad onsite before the arrival of a Par-Kut booth, the onsite installers can ensure a smooth installation.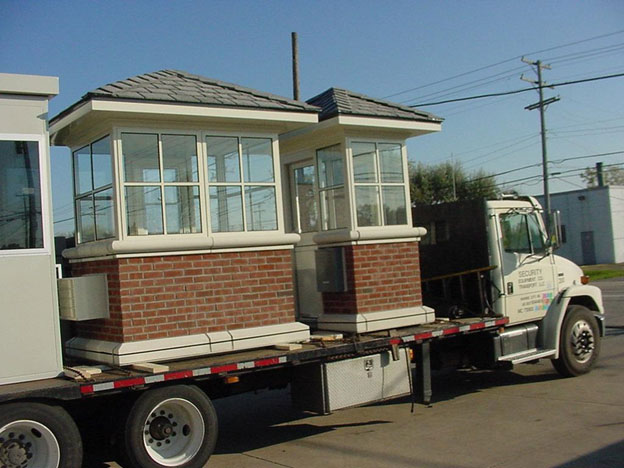 Par-Kut will coordinate the transportation of the shelters to its final location. The factory assembled shelter will be delivered to the jobsite, ready for off-loading and immediate install. Following our information regarding recommended installation specifications, the specifications for the custom building ordered, and the professional recommendations of a local engineer; a crane or forklift can remove the prefabricated shelter from the truck to its final location. Utility hookups are completed by the jobsite electrician, plumber, and/or an HVAC technician.
@ParkutInternational #ParkutInternational

For other relevant searches, you might want to try: