architecture - engineering - construction
Draper Introduces New Shade Hardware Options
Dual roller shades are growing in popularity because you don't have to choose between light filtering and room darkening fabrics. You can have both in the same window!

Draper® has added some new headbox options to our Dual Roller FlexShade® window shades? These new options provide even more versatility.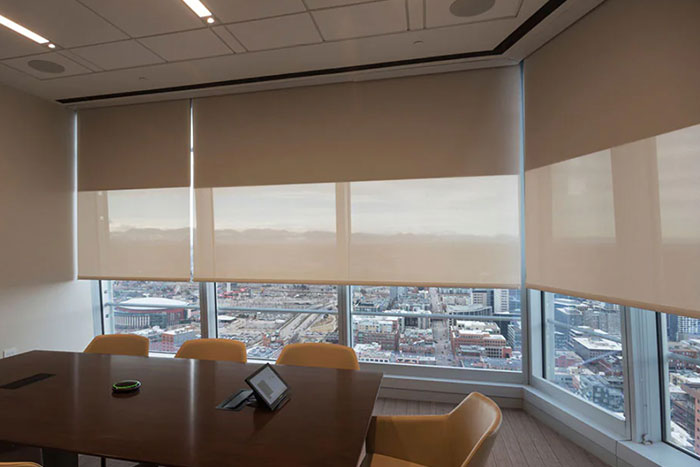 Larger windows in structures of all types—from homes to office buildings—create a need for wider shades. To meet this demand, we created Extra Large hardware to go with our existing Standard and Large offerings. Extra Large Dual Roller FlexShade is available up to 14 feet wide.

If 14 feet isn't wide enough, or if shipping and getting larger shades into facilities is creating headaches, the new Dual Roller Extruded Aluminum Headbox is the answer. You can order the new three-piece extruded aluminum headbox assembled or broken down. When ordered broken down, it is easier to stock, easier to get into buildings, and cheaper to ship.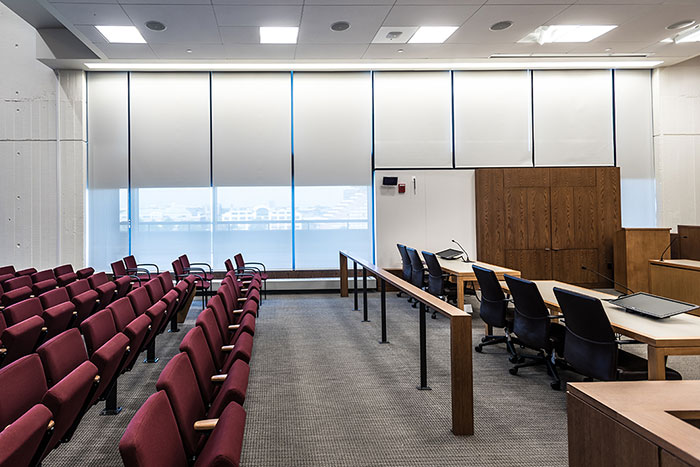 Draper has announced a newly-designed coupler system. Coupled window shades can make motorized operation less expensive and operation simpler. With a coupled unit, a single motor can drive up to five shade panels. While this is fairly simple on flat facades, coupling shades across angled glazing presents some additional challenges.

The FlexShade Angled Coupler system addresses those challenges and makes installation and planning simpler. It can be angled more than ever before—up to 90 degrees on inside or outside corners. It also provides other improvements over previous versions.

To learn more about these and other Draper shading solutions, visit www.draperinc.com.
@Draperinc #Draperinc #AVTweeps #AV

For other relevant searches, you might want to try: