architecture - engineering - construction
Earth Shield Polyvinyl Chloride (PVC) Waterstop from JP Specialties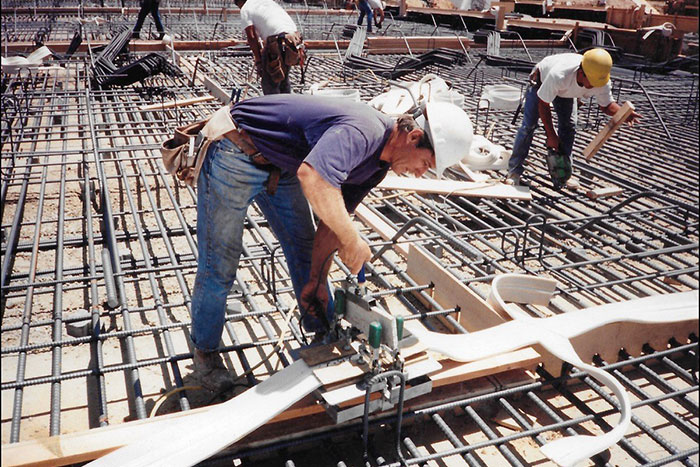 Earth Shield® Polyvinyl Chloride (PVC) Waterstop is used as a fluid-tight diaphragm, embedded in concrete, across and along the joint, for environmental engineered concrete structures.

Earth Shield® Flexible PVC Waterstops are resistant to a wide range of water and wastewater treatment chemicals and are certified to meet or exceed the performance requirements of CRD C572-74.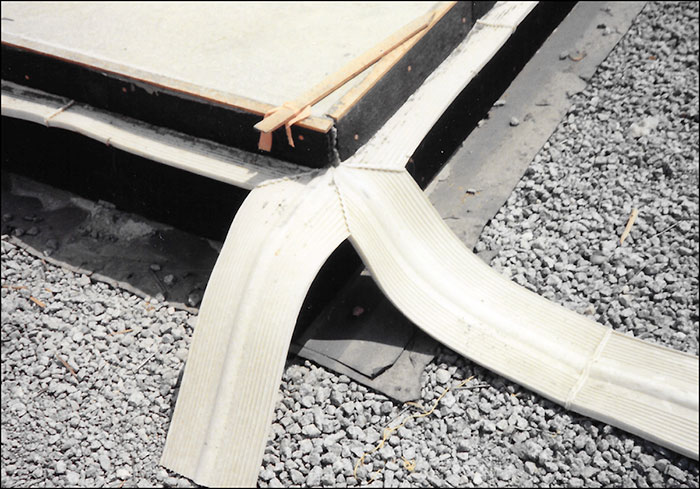 Install Earth Shield® Flexible PVC Waterstop in all concrete joints. Waterstop should be centered in, and run the extent of the joint. All changes of directions should be prefabricated, leaving only butt-welding for the field.

If installing in an expansion joint, keep center bulb unembedded to allow it to accommodate movement as designed. Use optional factory installed brass eyelets (or #3 hog rings) and tie wire to secure waterstop to reinforcing steel to avoid displacement during the concrete pour.

Splice straight lengths of waterstop and Shop Made Fittings to straight lengths, with an ST-10® In-Line Waterstop Splicer with the iron temperature set to 350°F to 380°F.
@waterstopking #waterstopking #waterstop #dewalt #concrete

For other relevant searches, you might want to try: