architecture - engineering - construction
Feelsafe Hurricane-Resistant Casement Window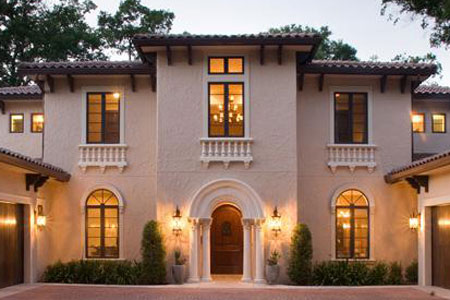 For top-to-bottom unobstructed views and beautiful styling, you can't beat our casement windows. Feelsafe casements swing open a full 90 degrees for wide-open ventilation and easy cleaning. They come with our sleek, new Encore handle that folds out when you need it, but tucks out of the way of window treatments.

The clean lines and smooth operation of Hurd casement windows have made them a favorite across the country. But for the ultimate in coastal performance, Feelsafe casements come with nothing less than corrosion-resistant, 300 series stainless steel operators and dual arms. It's not an option, it's standard equipment.

Technical Description
Construction
High-strength, shatter-resistant, laminated glass.
Structural sealants throughout.
Exterior clad with .050" extruded aluminum.
Natural pine interior standard. Prime, paint or stain optional.
Alternate wood species optional.
CoreGuard wood treatment.
Standard structural nailing fin for superior installation, reduced racking problems.
Upgraded, extra security sash angle brackets standard.
Additional lock/keeper and snubber on operators for extra strength.
Longer, larger stainless steel screws in all hardware attachment points.
Basic jamb width 4-9/16"
Performance Glazing
Available with FeelSafe laminated or laminated Low-E glass (insulated or non-insulated).
Weatherproofing
Perimeter weatherstrip on top of sash and frame.
Positive locking mechanism draws sash tightly against weatherstrip.
Bulb primary weatherstripping on sash.
Operation
Corrosion-resistant 300 series stainless steel gear operator and dual arms.
Encore folding handle with geared operator.
Contemporary DLX single lever sash lock.
Concealed sliding nylon shoe hinges applied directly to sash for clean exterior.
Adjustable stainless steel hinge track located for maximum support.
Options
Decorative glazing:
Bronze, gray, white.
Grilles:
Removable wood grilles or Hurd simulated divided lite. Grilles in airspace available only on units with insulated glass.
Screens:
Aluminum frame with charcoal color fiberglass cloth standard, aluminum mesh optional.
Screen frame options:
goldtone, white, bronze, champagne, oil-rubbed bronze, brushed chrome, bright brass, coppertone, antique brass and matching wood species.
Hardware:
Encore folding handle standard in 11 designer finishes.
Other options:
Structural nailing fin standard. Extruded aluminum drip cap. Exterior aluminum brickmould applied. Standard extension jambs available up to 8-1/8". Non-standard sizing to 1/16" available.

For other relevant searches, you might want to try: