architecture - engineering - construction
Glass Block Shower and Walk-In Designs
A glass block shower can provide a clean, contemporary look that makes cleaning a breeze. Learn how Innovate Building Solutions provides a one-stop solution with a broad line of glass block products, standard and custom shower base kits and design assistance for to take your bathroom remodeling project to the next level.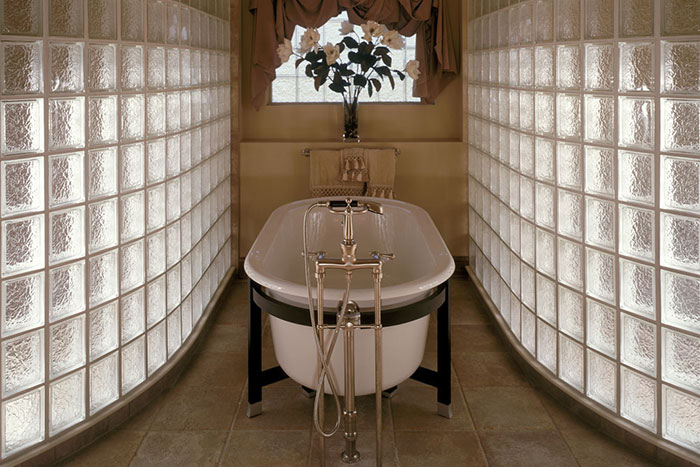 Style and looks. "Cool, clean, and contemporary."

Easy cleaning. Multiple patterns make it very hard to see spotting on the glass block's surface. The units can be cleaned with soap and water or window cleaners.

Walk in glass block showers eliminate the need for a door — saving you from having to clean the mess around the door's frame.

Durability and eco-friendliness. Blocks are mortared or grouted (with a unique vinyl stacking process) together for excellent durability and last long for sustainability.

Increased privacy. Obscure wave and icespaces patterns will allow light transmission and obscure views.

Design flexibility. Check out the many designs, decorative colors, frosted and glass tile blocks. Combining patterns can create an extraordinary shower.

Purchasing from a company you can trust. We are accredited by the Better Business Bureau and have won Consumers' Choice Award and Angie's List Awards for service.

Savings. We start with your ideas and turn them into completed projects, saving you money on materials and installation.
@innovatebuild #innovatebuild #shower #remodeling #bathroom

For other relevant searches, you might want to try: