architecture - engineering - construction
News
Hardwall Cleanrooms from Allied Cleanrooms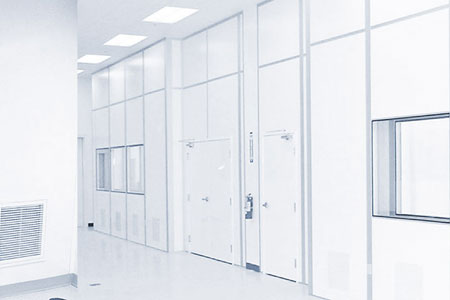 Allied Cleanrooms is a design build cleanroom company. We've been building quality hardwall cleanrooms for over 25 years. Our hardwall clean rooms are built in our facility then shipped and installed at your facility. We provide turnkey solutions for all aspects of your modular cleanroom project, eliminating the need for an outside engineer, design firm and general contractor.

The Allied Cleanrooms Difference

Available in Class 10 to Class 100,000 (ISO 4 — ISO 8)
Temperature and humidity control experts
Turnkey Solutions for most applications
Worldwide shipping and installation
Clean rooms can be easily reconfigured, moved or upgraded
Can be designed with a load bearing roof system
When you choose Allied Cleanrooms, you are getting incomparable expertise and professionalism.
Request for Quote today!
About Allied Cleanrooms
Allied Cleanrooms Gives You More Options For Your Projects.
Your project is our passion. We've been in the clean room industry for over 25 years. During this time, we've provided modular cleanrooms to a host of satisfied clients such as Johnson Controls, Boeing, Atomic Energy, Saint Gobian, GE, Bremo NA, Fermilab National Accelerator Laboratory and Jet Propulsion Laboratories. Allied Cleanrooms has a talented staff of in-house engineers, designers, and factory trained installers who will create a modular cleanroom that is specific to your needs.
For other relevant searches, you might want to try: