architecture - engineering - construction
News
Soft Wall Clean Rooms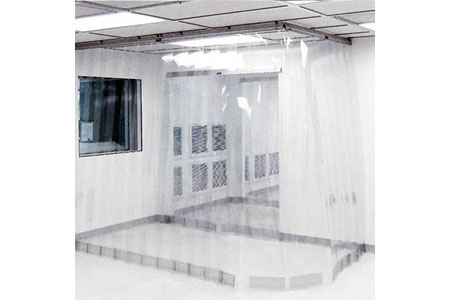 Soft wall clean rooms are freestanding cleanrooms built with a steel or aluminum frame and ceiling grid. The walls of softwall cleanrooms are typically composed of vinyl non-outgassing panels and or curtains which can be customized depending on the needs of your cleanroom. Additionally, softwall cleanrooms can be setup very quickly, and can be used in conjunction with your hardwall cleanroom.

Allied Cleanroom's soft wall clean rooms features include:

High quality materials
Easy configuration
Portability
Optional static dissipative curtains
Non-outgassing panels
Sturdy customizable steel or aluminum framing system
Entryway options
Request a QUOTE Today!
About Allied Cleanrooms
Allied Cleanrooms Gives You More Options For Your Projects. Your project is our passion. We've been in the clean room industry for over 25 years. During this time, we've provided modular cleanrooms to a host of satisfied clients such as Johnson Controls, Boeing, Atomic Energy, Saint Gobian, GE, Bremo NA, Fermilab National Accelerator Laboratory and Jet Propulsion Laboratories. Allied Cleanrooms has a talented staff of in-house engineers, designers, and factory trained installers who will create a modular cleanroom that is specific to your needs.
For other relevant searches, you might want to try: