architecture - engineering - construction
High-Quality Hydrophilic Waterstop for Concrete Construction
Earth Shield Type 20 & Type 23 Hydrophilic Butyl Rubber Waterstops are designed to swell when exposed to water, yet maintain a solid structural integrity that will not deteriorate due to uncontrolled expansion, unlike many of the traditional, clay-based waterstops currently on the market. This swelling ability prevents the passage of water through concrete construction joints.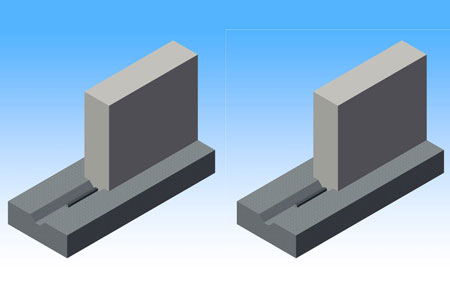 Type 20 & 23 waterstops are fast, easy, and economical to install. Simply apply Earth Shield Primer to the existing concrete, firmly press the waterstop to the primed surface, and place your second pour of concrete. No splitting of forms or difficult field welding is necessary to achieve a watertight seal.

Earth Shield Type 20 & 23 Hydrophilic Butyl Rubber Waterstops are ideal for:

Non-moving Joints
Utility Vaults
Pipe Penetrations
Manholes
Slabs & Walls
Cast-in-Place Applications
Installation Instructions
Brush and remove loose dirt and particles from the surface.
Brush one coat of Type 20 Primer Adhesive on to the clean, concrete surface. Type 20 Primer Adhesive is available in one gallon cans.
Allow primer to cure (per directions on can).
Press Type 20 firmly onto the primed surface.
Overlap ends (1" minimum), and join with a kneading action, press ends together until there is no separation or air pockets.
Remove separation paper.
You are now ready for your second pour.
Download the Specification Sheet

For other relevant searches, you might want to try: