architecture - engineering - construction
News
Howe Green Access Covers Take Off at International Airport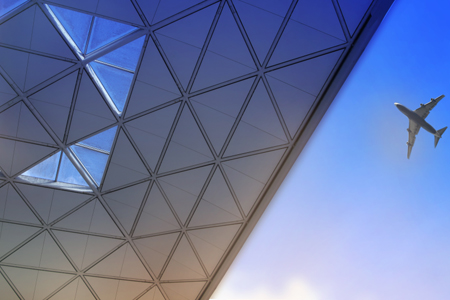 Leading global manufacturer of floor, wall and ceiling access covers, Howe Green, was specified for the $121.8m redevelopment and airport-wide transformation of London Stansted. The airport, which is operated by MAG (Manchester Airport Group), is the UK's fourth largest and fastest growing airport. It currently handles 22 million passengers per year and has the capacity for further growth.

In excess of 250 custom made panels and frames were supplied for Stansted's new Satellite One and the refurbishment of the Departure Hall. The access covers provide easy access to important under-floor services.

The specially adapted Stainless Steel 2500 and 5000 Series floor access covers were designed to accommodate custom depths and incorporated additional base plate reinforcement to ensure that they could fulfil the loading requirements of a busy airport terminal.

A combination of single floor access covers and multi-part floor access covers were supplied. The innovative multi-part covers comprise a series of panels set into one larger frame and are used where easy access is required to more complex junctions of service utilities. Both single and multi-part covers fit perfectly flush with their surround to avoid distortion and to prevent slips or trips.

With over 30 years of experience in designing and manufacturing high quality access covers Howe Green products can be found in some of the most iconic buildings in the world. They have built a reputation for innovation with products that facilitate easy, safe and cost effective access to underground services. Tamper resistant features provide additional security - a vital consideration in an environment such as an airport.

Earlier this year MAG opened an office in New York to develop their airport services in North America.
For other relevant searches, you might want to try: