architecture - engineering - construction
HVAC Grilles from Coco Architectural Grilles & Metalcraft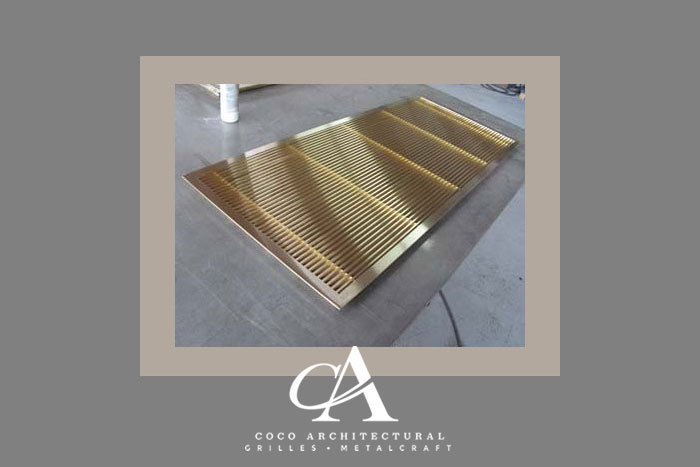 Quality Design
You included upscale details in your interior design, your building deserves upscale vents.

Coco Architectural Grilles & Metalcraft creates customized bar grills for all heating and air conditioning systems. Every one of our products offer the utmost in quality, variety, aesthetics, and functionality—and all at competitive pricing!
What Kind of HVAC Grille Customization Do You Want?
Many HVAC projects are enhanced by customization—a curved wall needs to be matched, a mitered corner needs to be covered, or a historic renovation requires custom finishing. We know that no two projects are alike and every detail is critical to success. It's important to Coco Architectural to exceed our customers' expectations by creating the best function and appearance with every product we make.
 
We provide custom architectural metalwork – not an off-the-shelf commodity.

Our clients include engineers, woodworkers, contractors, HVAC companies, and homeowners, all with unique needs.

Each order is specified down to the quantity, material, thickness, finish, and installation details. Wall and ceiling perforated grilles are available with mounting holes, welded angles/clips for concealed fastening, and other details for specific job requirements. Floor grilles can include welded stiffener bars to form a boot locking it into the opening, adding rigidity to support foot traffic.

We've also got a range of materials and finishes for a variety of different looks.
@CocoMetalcraft #CocoMetalcraft #architecture #metalcraft #design

For other relevant searches, you might want to try: