architecture - engineering - construction
Lang Plaza: A Natural Meeting Place at The University of Guelph
In spring, the intermittent gurgling and soothing patter of a water feature, the hum of pollinators in lush, bio-diverse gardens, short bursts of laughter, and murmurs of student conversation resonate throughout Lang Plaza.
As cooler weather and classes resume in autumn, students gather around the nature-inspired outdoor fire pit with warm drinks in hand while the leaves change color in the crisp air. For students, faculty, and staff returning from pandemic disruptions, the design of Lang Plaza at the University of Guelph reflects the importance of well-being and connection to nature.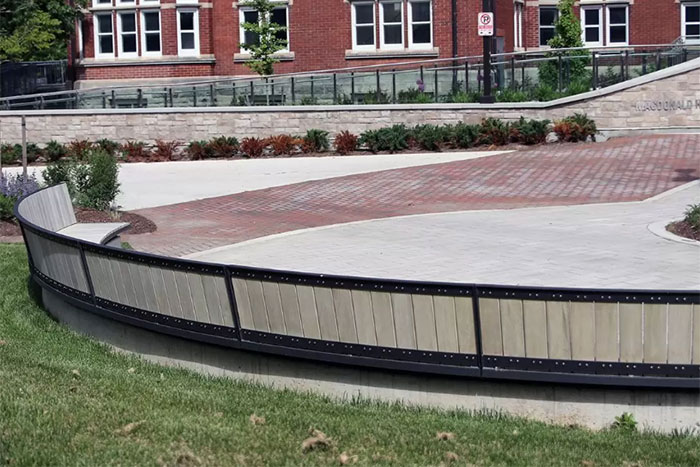 Completed in 2021, Lang Plaza at the University of Guelph's Gordon S. Lang School of Business and Economics transformed a vehicular-focused roundabout in front of stately Macdonald Hall into a pedestrian-focused and social campus space. The project embraces sustainable initiatives, uses local materials, and highlights the building's heritage character.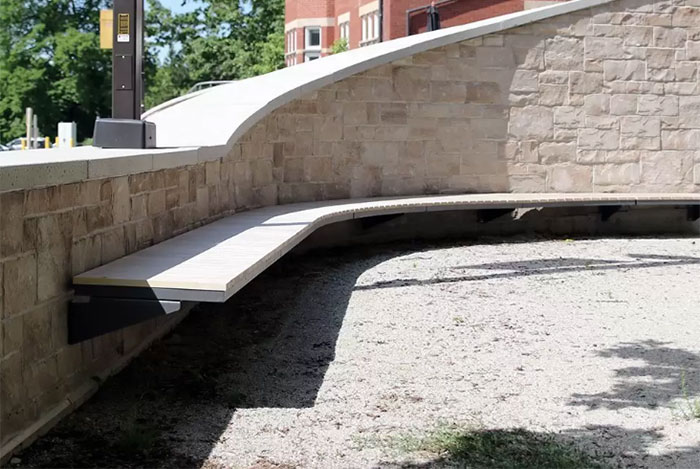 Landscape Architect Kendall Flower (KFLA) selected Maglin Ogden Collection curved benches to create seating clusters and enable outdoor meetings and gatherings. While Ogden benches provided the right framework for the project's seating component, some design adjustments were required to achieve the landscape architect's vision for the space.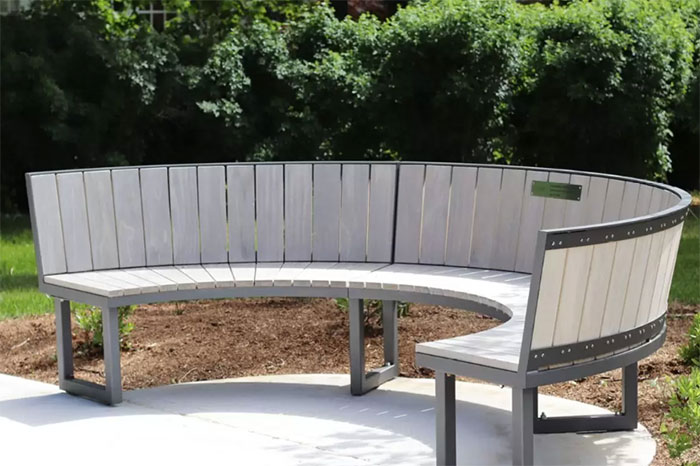 The Maglin sales and engineering teams worked with Flower to modify standard Ogden benches to realize the conceptual design and adhere to the university's design standards. These adjustments included the use of Accoya wood, a non-standard material for Maglin, and modifying cantilever bench slats and seat pans to create slightly deeper seating.

The completion of this project ensures Lang Plaza serves as a nature-connected focal point on campus for community building, relaxation, and study.


@maglinfurniture #maglinfurniture #maglin #streetfurniture

For other relevant searches, you might want to try: