architecture - engineering - construction
LED: Leading the Way for Solid State Street Lighting
In 2006, Solid State Lighting (also known as Light Emitting Diodes, LED) technology was poor and not ready for general illumination. Since then, Niland Company has developed LED panels they are proud to bring to the market. Combining advanced circuit board technology with potted ballasts Niland LEDs are rated for up to a 30 year life expectancy. Light Emitting Diodes provide instant on and crisp white light which proves for higher visual acuity far beyond that of High Pressure Sodium.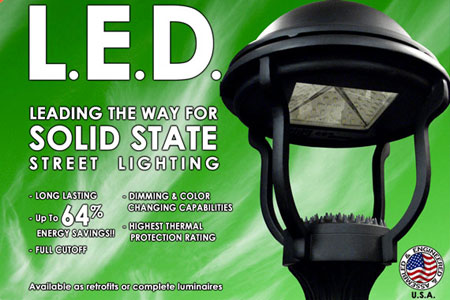 Features:
Long-lasting
Up to 64% Energy Saving
Full cutoff
Dimming and color-changing capabilities
Highest thermal protection rating
**Available as retrofits or complete luminaires
Browse this category to find out more.

For other relevant searches, you might want to try: