architecture - engineering - construction
Marshield provides custom designed lead curtain and track systems for medical, dental and industrial applications.
Our lead curtains systems are an economical solution to provide radiation shielding in areas where a permanent wall is not practical and are ideal for areas with secondary or low-level radiation. Tailored to your unique requirements, MarShield lead curtains are available in a variety of lead equivalencies, colours, sizes, and configurations. Our heavy duty tracking system is available in both straight and curved sections, giving you ultimate flexibility when it comes to designing your lead curtain solutions.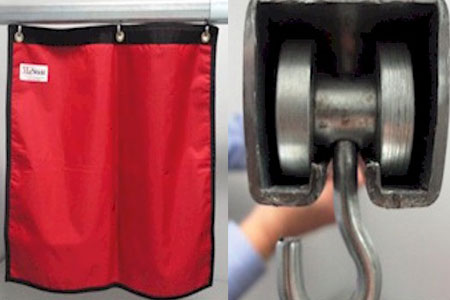 FEATURES & BENEFITS


Available in lead equivalencies of 0.25mm, 0.3mm, 0.35mm, 0.5mm, 1.0mm, and 1.5mm
Individual panels (max. 48″ wide) attach using Velcro to create custom widths of any height
Easy-to-clean and maintain
Grommets sewn across top of curtain
Available in a variety of colours
Super Heavy duty 12 gauge enclosed steel roller track / rollers with steel wheels available
APPLICATIONS
Temporary shielding solutions
Entrance way shielding
Supports solutions where 360° access required
Hard to shield curved surface applications
Contact our product engineering specialists at MarShield anytime for a consultation (800-381-5335).

For other relevant searches, you might want to try: