architecture - engineering - construction
Maxxon Acousti-Mat - Quiet Confidence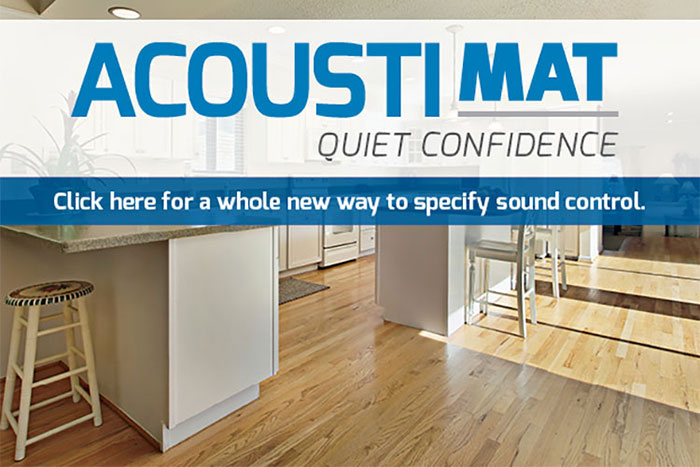 Crossing your fingers and hoping your sound control specs deliver as promised is not a strategy for success. Unproven sound mitigating floor products may save you money today but cost you dearly down the road. Outdated and inconsistent testing standards add to the chaos. So, who do you turn to, to replace chaos with confidence?

Maxxon's Acousti-Mat is for professionals who build wood-frame, multifamily homes for the long haul. For professionals who live up to their promises. Professionals who consider performance as well as price. It's why today, we're leading the industry in developing consistent sound control standards, testing, education and training. And it's why we offer an array of easy-to-select, proven solutions for virtually any application.

But we don't stop there.

We back our products with resources that reflect your changing needs progressing through design to construction to completion. A partnership with Maxxon and Acousti-Mat results in more than peace and quiet. It results in peace of mind.

Acousti-Mat…Quiet Confidence.
@Maxxon_Corp #Maxxon_Corp #Maxxon #AcoustiMat

For other relevant searches, you might want to try: