architecture - engineering - construction
New in AECinfo.com: eGlass Railing
Leveraging over 10 years of experience in the cable railing industry, eGlass LLC, was established in 2016 to specialize in glass railing. Our innovative designs are the result of consulting with railing installation contractors to address common industry issues, like glass panel wind rattle. We currently have two patents pending, one for our Top Rail Mounting Bracket and one for our Hinged Rail Connecting Block for Stairs.

Unlike most glass railing systems, all eGlass Railing™ products are kept in stock and ready to ship upon order, including the tempered glass panels. Coming from a decade of experience in the cable railing industry has enhanced the performance of eGlass Railing™ since its conception, facilitating our key principles of speed, strength, and style. At eGlass Railing™, we produce a sophisticated product that provides the safety you require in the design you desire.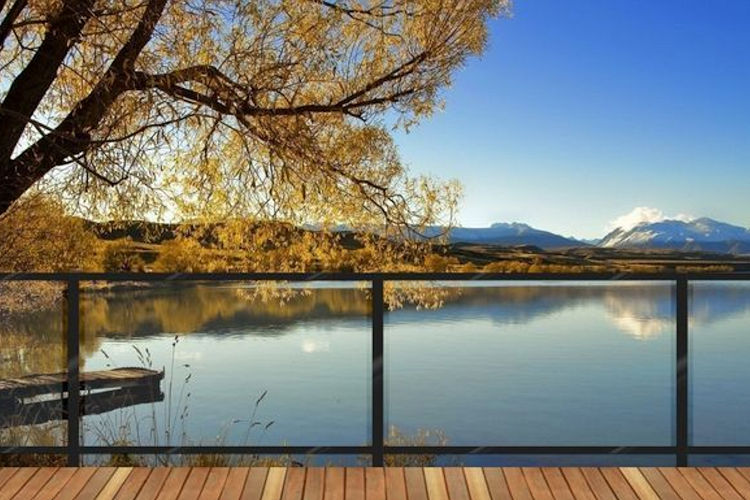 CAREFREE CLEAN™ GLASS, A CLEAR WINNER
Maintaining a beautifully clear view is easy with eGlass, featuring Carefree Clean™ coated glass panels. This durable coating repels both water and oil while protecting against dirt, grime, etching, and staining for 10+ years. Carefree Clean™ means beautifully clean glass in less time than it takes to clean your home's windows.
GORGE-TESTED™ FOR DURABILITY
Enjoy your outdoor space on even the windiest days. Our glass railings are engineered for windy environments, like the Columbia River Gorge, and meet IBC requirements. Specially designed vinyl inserts eliminate noisy vibrations and increase structural integrity, ensuring your railing will stand up to the elements for many years to come.
A COMPLETE SYSTEM, SWIFTLY SHIPPED
Everything you need, right from the start. Why buy railing and have to order the glass separately? Engineered to meet the needs of any railing configuration, our products, including glass panels, are in stock and ready-to-ship. With eGlass Railing™, you can have everything you need to build your system right out of the box.

For other relevant searches, you might want to try: