architecture - engineering - construction
New Sawyer Bench from Thomas Steele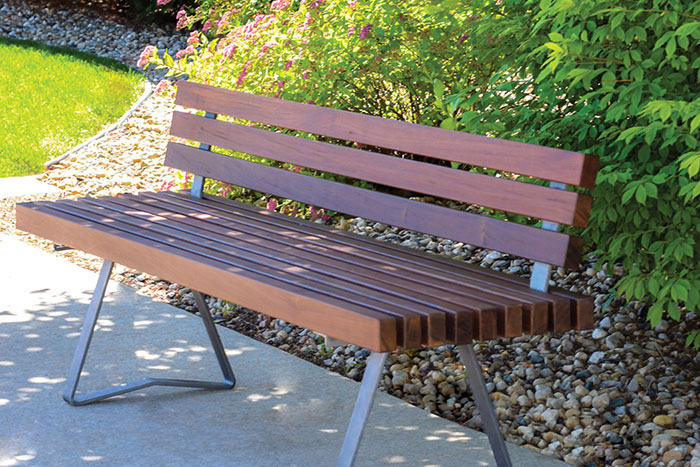 Description
The Sawyer™ bench is an ideal site furnishing that will enhance your outdoor environment with its simple, subtle elegance. These benches are offered in a wide variety of powder coat colors.

The Sawyer bench has NEW mounting options as well! In addition to the already available Freestanding bench option, we now offer wall mount bench options to provide new options that help seamlessly incorporate these wood and steel benches into an existing space! See drawing files below for mounting details.

Lengths
6-foot | 70" x 28" x 18" | SWB-6
8-foot | 94" x 28" x 18" | SWB-8

*Both 6 & 8 foot benches can have a half-backed bench option; SWBH-6 and SWBH-8.

Materials
Sawyer™ benches are constructed with the following materials; 2"x3" ipe profiles, 2"x3/8" flat bar, and are 17-3/4" high to the seat and 28-1/4" high to the top of the bench seat back.

Durability
The Sawyer™ Bench is crafted with the Thomas Steele e-Steele™ finish process, which includes a five-year finish warranty.


@TSsitefurniture #TSsitefurniture #benches #thomassteele #steelbench

For other relevant searches, you might want to try: