architecture - engineering - construction
Package Concierge Locker Solutions for Universities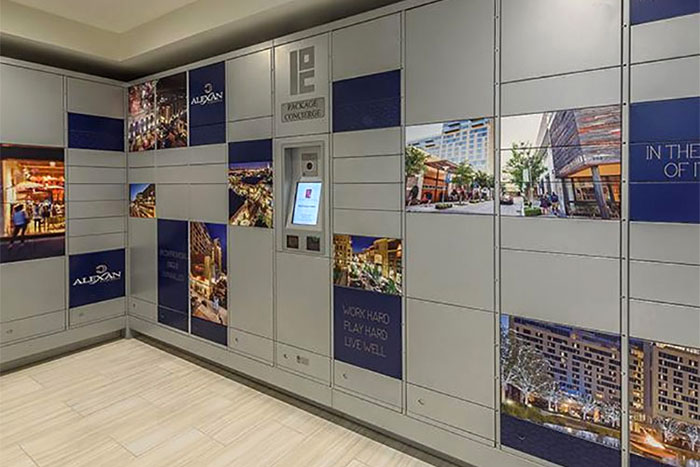 Whether your Campus Mail Services organization exclusively delivers packages across campus – or if carriers such as UPS, FedEx and USPS deliver their own packages – our package management solution will work for you.

Is your Campus Mail Center staff "swimming" in Packages?
College campuses are not immune to the logistics dilemmas resulting from the mountains of packages being delivered for students, faculty, administration and others across university campus' every day.
Package Concierge®
Package Concierge® has systems installed across the country, carriers are delivering thousands of packages directly into the lockers every day. The Package Concierge® system is designed to be "carrier agnostic" …you decide who will have access to deliver packages into the locker system.
Designed using flexible "community-based" software logic, the Package Concierge® system can be configured in a way to meet the operational needs of your specific campus community. Our locker systems are also customizable to adapt to the many variables encountered in different types of mailroom operations and student community environments.
@pkgconcierge #pkgconcierge #packagelockers #security

For other relevant searches, you might want to try: