architecture - engineering - construction
Package Delivery System for Corporate Offices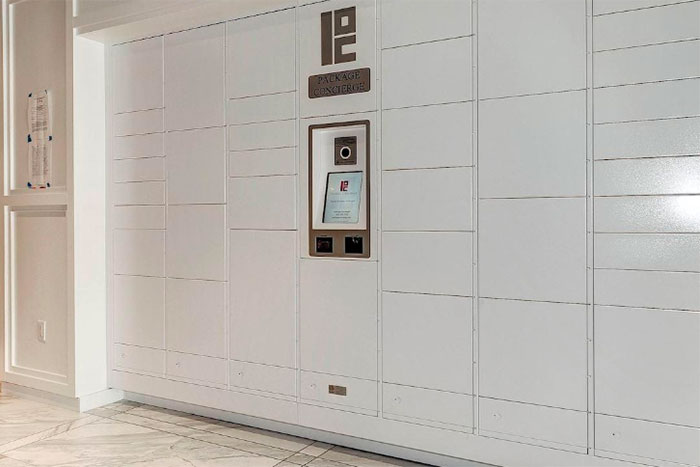 From Package Management to Employee Amenity
Designed to eliminate the burden of managing the ever growing mountains of packages being delivered for residents in apartment communities – the Package Concierge® package locker system is now bringing convenient parcel lockers to businesses, commercial real estate property managers, and their corporate office clients.
Corporations and corporate office management companies have also discovered that the Package Concierge® system has many more uses than simply managing packages! Because our automated locker system provides an easy self-service method of transferring "things" between two parties … the uses as an employee lifestyle benefit are abundant!
Secure After Hours Solution
Established companies with package delivery service to individual business suites during the day – but no way of accepting packages after business hours – may choose to use the Package Concierge® for after-hours package deliveries only. Knowing packages are secure until office tenants arrive in the morning not only gives the commercial property manager and office residents peace of mind – it also avoids packages stacking up, helping to keep business lobby areas looking professional and organized.
@pkgconcierge #pkgconcierge #packagelockers #security

For other relevant searches, you might want to try: