architecture - engineering - construction
Primers from Penetron Specialty Products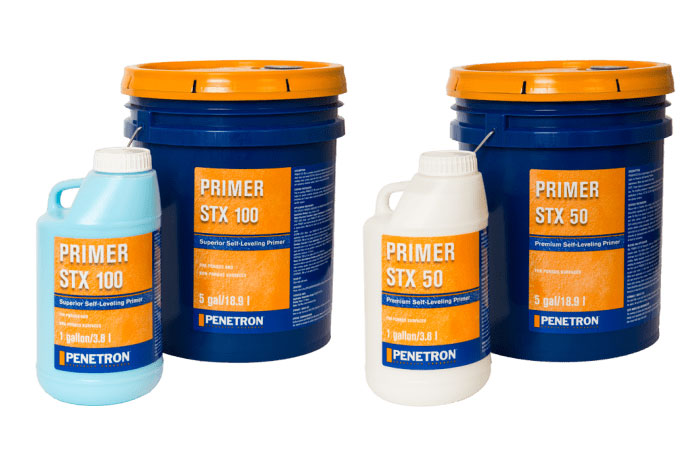 Penetron Specialty Products (PSP) manufactures high quality products for a wide range of flooring preparation and installation tasks. From primers to self-leveling underlayments and vapor barriers, PSP offers reliable solutions backed by our customer support experts and a 100% customer satisfaction guarantee.

Each of our products has a detailed product data sheet and a material safety data sheet (MSDS) available for download.

PRIMER STX 50 is a liquid polymer latex product intended for use as both a sealer and bonding agent for Penetron Self-Leveling Products. It is an aqueous dispersion of copolymer latex particles.

PRIMER STX 100 is a premium concentrated Acrylic primer for use over various substrates including concrete, sheet vinyl, well bonded VCT/VAT, Cutback and adhesive residue, gypsum underlayment, terrazzo, epoxy floor coatings, wood, ceramic, quarry tile, steel, copper, lead and aluminum. Its unique ability to bond to both porous and nonporous substrates makes it ideal for varying jobsite conditions.

PRIMER STX 100 is extremely easy to use and creates an extremely tenacious bond to the substrate and reduces surface porosity.
#Penetron #concreteprotection

For other relevant searches, you might want to try: