architecture - engineering - construction
Quiet exposed structure interiors
Exposed structure spaces with no ceiling can cause acoustical problems that lead to decreased productivity and less engaged employees, inhibit students' ability to learn, and leave patrons struggling to hear and be heard.

Noise distractions can make the modern workplace less effective and lead to higher stress. It's estimated that 1 in 4 students can't hear what's being taught, and it's a leading cause of dissatisfaction among restaurant clientele.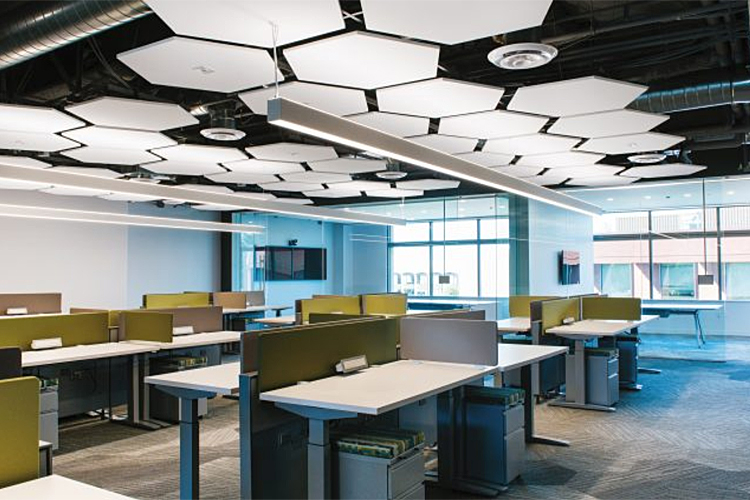 Spotlight acoustics options like Clouds and Canopies or Baffles and Blades vertical solutions absorb sound from the front and back of the panels. To add acoustics and maintain a more industrial visual, INVISACOUSTICS and TECTUM panels can be attached to exposed decks, I-beams, trusses or walls.

Achieve the best of both worlds — for optimized performance in the workplace, in educational facilities, and in hospitality experiences — with the right look and less noise in your open ceiling space.

INVISACOUSTICS

Fine-textured hidden acoustical solution that maintains the integrity of exposed structure designs while reducing noise.
@ArmstrongCeiling #ArmstrongCeiling #Acoustics

For other relevant searches, you might want to try: