architecture - engineering - construction
Recommended Cleaning and Sanitizing of Acrylic and Polycarbonates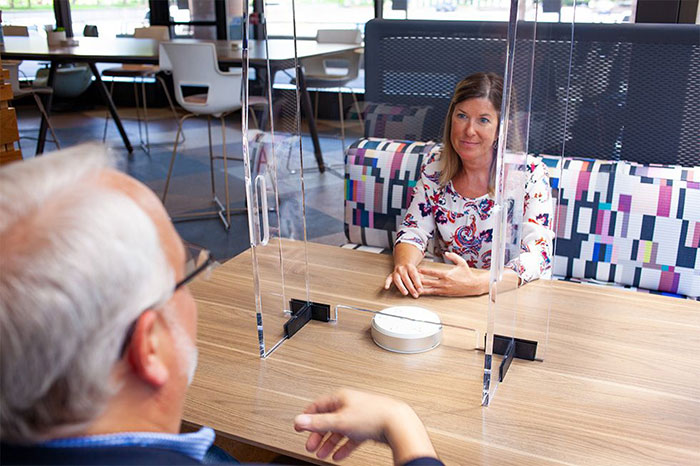 CLEANING
The glazing should first be flushed with clean water to remove loose abrasive particles. Then gently washed with a mild soap or detergent and lukewarm water solution. Dry with a clean damp chamois or soft/microfiber cloth. Avoid hard, rough cloths or paper towels since they can put fine scratches in acrylic or polycarbonate surfaces.
SANITIZING
Use only approved cleaners or disinfectants as shown in the chart. Generally speaking soap and water, hydrogen peroxide and diluted isopropyl alcohol-based sanitizers work best as disinfectants. Disinfectants containing hydroxides, dimethyl benzyl or ethyl ammonium chloride, ethylenediamines and hypochlorite will crack polycarbonate sheets.

If you are unsure what type of glazing your installation contains, contact your sales representative to confirm prior to attempting cleaning and sanitizing.

Read more about recommended disinfectants/sanitizers.
@TSSBulletProof #TSSBulletProof #bulletproof #healthcaresecurity #security #bulletproofglass

For other relevant searches, you might want to try: