architecture - engineering - construction
Rolling Shutters from Willard Shutter Co.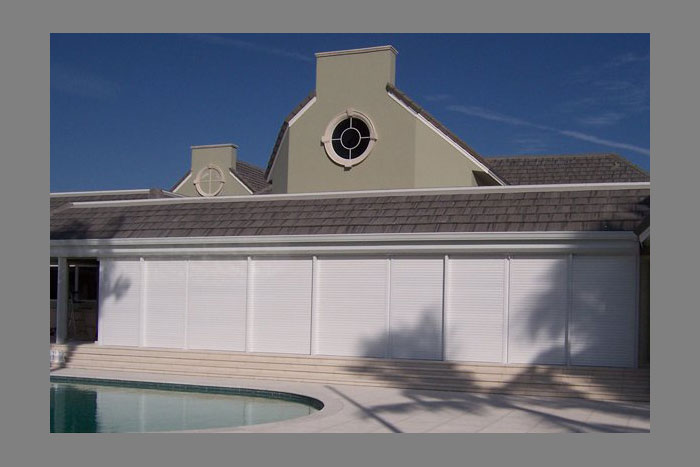 Rolling Shutters / Over-Head Coiling Shutters / Roll-Up Shutters
Electric and Manual Roll-Up Shutters for Security and Sunshade
Electric and Manual Roll-Up Shutters for Hurricane and Storm Protection
Willard Rolling Shutters, also known as over-head coiling shutters or roll-up shutters, consist of a self-mating horizontal slat systems that open and close by operation of an over-head axle tube suspended in a shutter housing or over-head cavity. These shutters are available in a variety of configurations to suit various applications.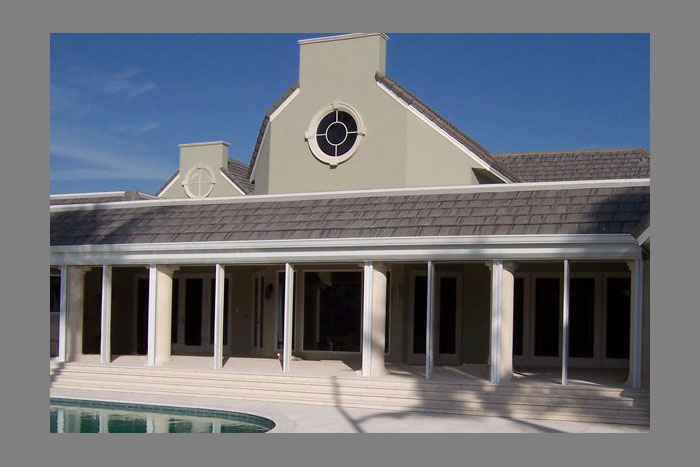 They can be effectively used for hurricane & storm protection, security, privacy, sunshade, and insulation. They are offered with a variety of electronic controls and accessories such as remote controls, security keypads, timers, weather & light sensors, low voltage dry contacts, and other intelligent, smart house controls allowing customization in order to satisfy today's modern architectural smart system designs.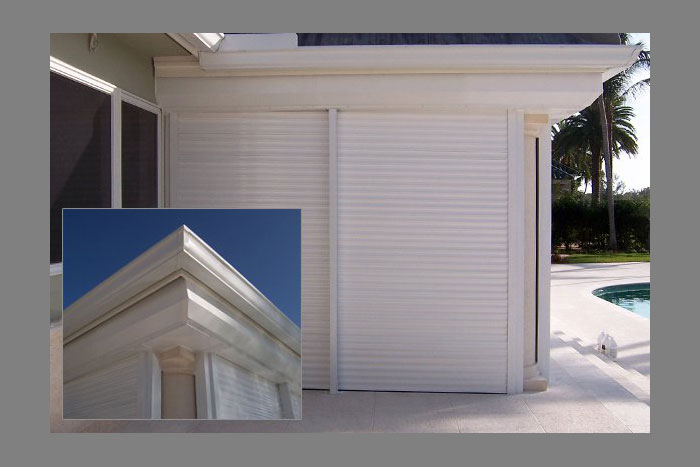 Quality, Inside and Out
When selecting a rolling shutter product for your application, slat engineering, is very important in determining the right combination of function, performance and budget. At Willard, we offer several proven slat systems ranging from simple shade & privacy to severe storm & hurricane protections, and can assist you in choosing what is best for your application.

In general, all slat, track, and axle components are manufactured from 100% heavy-duty aluminum extrusions, and assembled with non-ferrous fasteners. Each assembled shutter curtain (slat system) is put together using polyethylene side-locks or end retainers. Additionally, the shutter is matched with system specific guide rails engineered for maximum performance based on application.

Overhead, the system is supported by heavy duty, all aluminum brackets (bracket system), and concealed by a custom fabricated shutter housing made from heavy gage sheet metal. Alternatively, the systems can be built into industry standard cast aluminum side frames (end caps) with integrated roll-formed aluminum housings. Both systems are excellent in quality and performance. However, Willard recommends the bracketed system for larger, heavier shutters, and custom fit installations that require a more architecturally suitable finish.

Equally important to the over-all function and life expectancy of a rolling shutter is the parts inside. At Willard, we manufacture our shutters using premium, brand name operators and components, and pre-test them in house prior to shipping. Our commitment to precision component matching, and our extensive design and installation experience guarantees our clients a premium quality product that is built to last.
@WillardShutters #WillardShutters #Shutters

For other relevant searches, you might want to try: