architecture - engineering - construction
Safety Rail Company Hatchguard System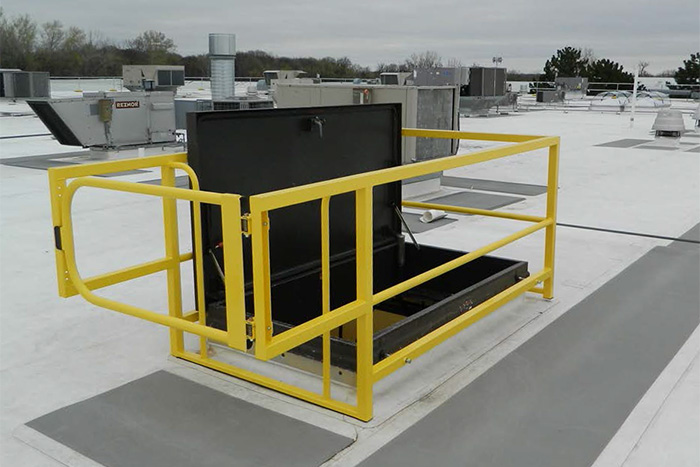 The Safety Rail Company (SRC) Hatchguard system is the industry's sturdiest solution for providing fall protection around your facility's open rooftop hatches.

Did you know that OSHA considers an open rooftop hatch an equal hazard to that of an unprotected leading edge? It's true. This means that fall protection is required when personnel are entering or exiting the roof area.

SRC's Hatchguard system is entirely OSHA compliant. Likewise, its simple four-piece design allows for quick, easy installation. No penetration into the rooftop membrane is required – its compression fit allows the system to rest outside the hatch while securing to its curb. This ensures the system is entirely fixed in its position: no wobbling or give when workers are entering or exiting the hatch.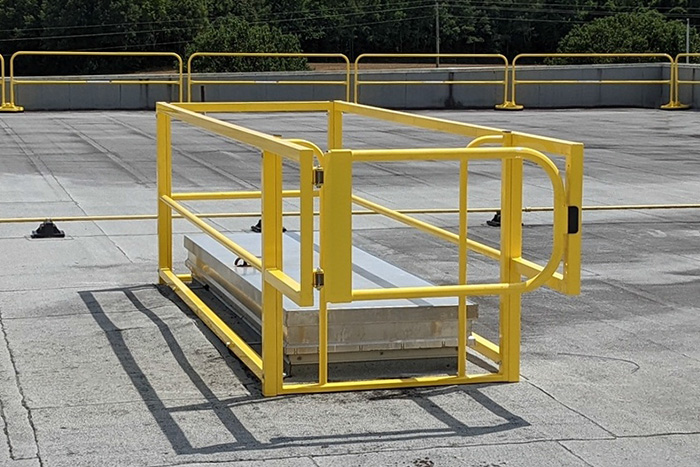 It also has a number of user-friendly features. Firstly, it includes a self-closing safety gate. This guarantees that no unintended accidents take place around the rooftop hatch: everyone entering the potentially hazardous area needs to purposefully open the gate to access the open hatch. It also includes ingress/egress grab bars for workers to steady themselves as they ascend or descend out of or into the hatch. Finally, the two-foot landing zone just in front of the hatch area provides all workers with a secure footing when they step onto the roof.

Finally, the Hatchguard system also comes in a number of sizes to fit nearly any facility hatch. It also fits seamlessly into the larger system of fall-protection products offered by Safety Rail Company – including guardrails, ladder protection, skylight guards, modular stair systems, and more!
@SafetyRailCompany #SafetyRailCompany #fallprotection #guardrail #safetyladders

For other relevant searches, you might want to try: