architecture - engineering - construction
StoneLite on 1200 S. Indiana Street, Chicago, Illinois
StoneLite® Shanxi Black granite panels in a honed finish were installed as exterior accent walls. Almost 2,000 sf of cut to size flat panels were manufactured and shipped to the jobsite ready for installation.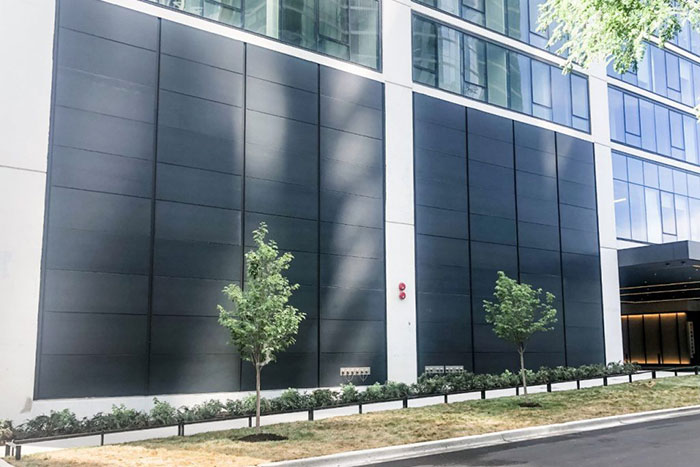 Changing the stone finish from polished to honed changes the color of the stone. The Stone Finishes section of our website illustrates Mesabi Black granite in eight different finishes.

SPI stone consultants are available to assist in finding the color palette, stone type and finish as all stones do not have the same finish options.
@StonePanelsIntl #StonePanelsIntl #StoneLite

For other relevant searches, you might want to try: