architecture - engineering - construction
Structural Glass Floor and Glass Block Paver Flooring for Bridge, Walkway and Staircase Projects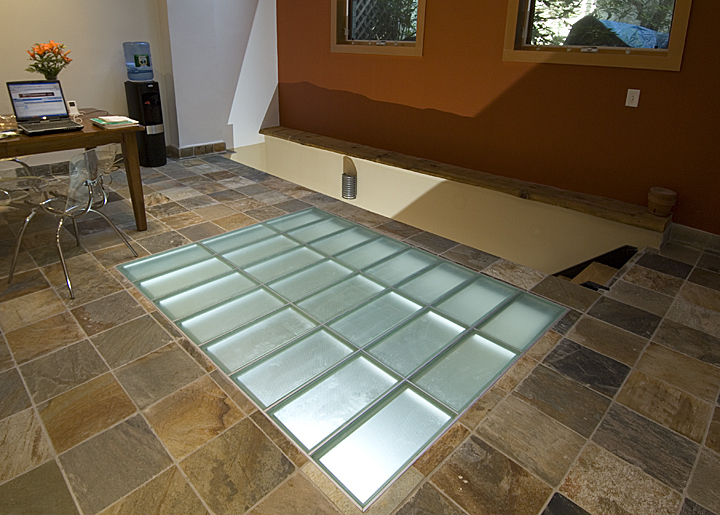 Structural glass and glass block flooring systems can provide the following benefits in commercial, architectural, retail, and residential buildings:

Lighting transmission from upper to lower levels. Glass walkways, bridges, and staircases allow light to pass from upper to lower levels, while providing a functional and structurally sound surface for foot traffic. Use of glass block in these applications enhances daylighting, which cuts energy costs.


A dramatic design element. Whether you're choosing structural laminated glass or glass block pavers, we offer a wide range of surface designs that are both safe and stylish. We can also customize the laminated flooring system by screening a pattern into the interior layer.


Engineering support for commercial, retail, or residential projects. These flooring systems, available in standard and custom sizes, accommodate a variety of load considerations.


Installable within different surrounding materials. Glass floor systems can be put into wood, tile, stone, or concrete floors.


Easily installed and replaced modular system. Our glass blocks are set inside a lightweight structural aluminum grid system. This makes them both easy to install and replace if breakage were to occur. This system can span 7'6" without additional supports.


Thermal efficiency. Structural glass panel systems are thermally efficient and offer weather protection and security.

For other relevant searches, you might want to try: