architecture - engineering - construction
The FLEXX Collection from Maglin Site Furniture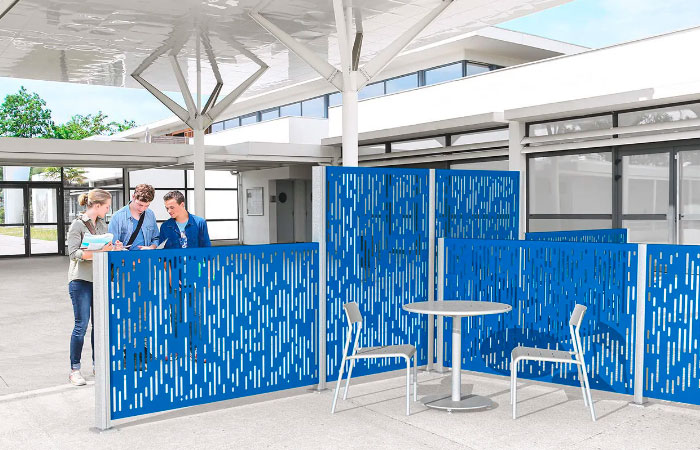 FLEXX is a line of stylized panels that enables one to define public spaces in a versatile and aesthetic way.

Inspired by the need to balance togetherness and privacy in our shared environments, FLEXX panels enable the transformation of a singular space into beautifully segmented zones. Perfect for creating an airy outdoor room, highlighting a row of plantings with sunlight-filtering wall, or drawing attention to a design focal point – FLEXX panels are a design tool that responds to the heights of your imagination.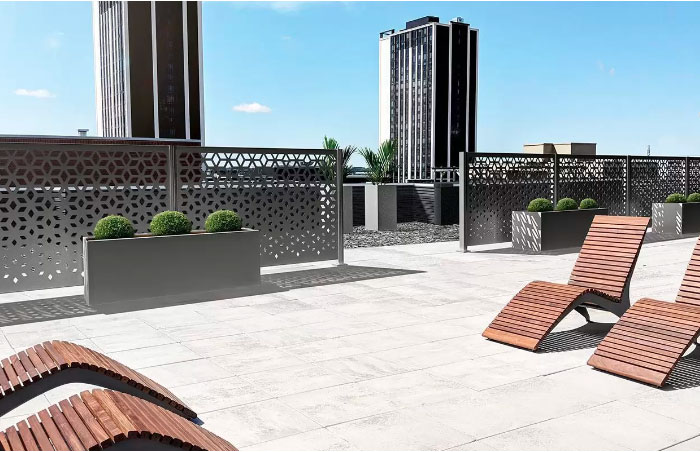 FLEXX steel privacy panels are available with a gate! Combine site security and privacy with the ease of an external entry/exit point. Contact your Maglin Sales Rep for more information.
@maglinfurniture #maglinfurniture #maglin #streetfurniture

For other relevant searches, you might want to try: