architecture - engineering - construction
Translucent Panels at Chesapeake Boathouse, Oklahoma City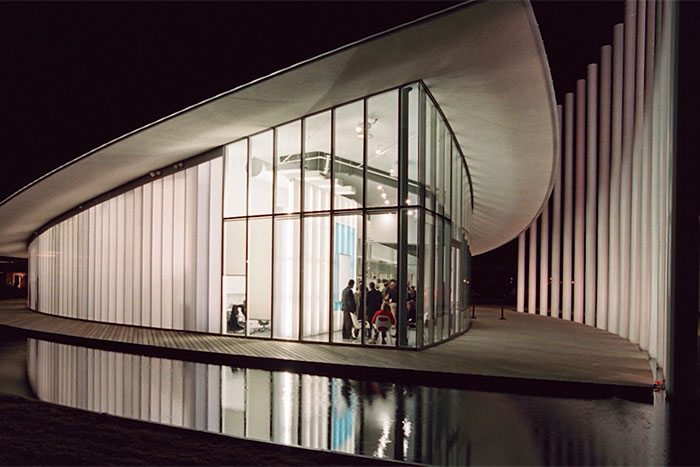 The Chesapeake Boathouse shows the design capabilities of combining translucent cellular polycarbonate with glass vision panels. Framing systems that can accommodate both polycarbonate and glass effectively are a rare commodity, but EXTECH's systems possess this capability.

To create this sparkling facade, EXTECH's LIGHTWALL standing seam panels were connected directly to steel studs, nominally 2 feet on center. To create the smooth exterior, the standing seams were turned inward.

Due to the lightness of the polycarbonate panels, the installation time for the application was minimized. The end result not only delivered natural daylighting for the daytime hours, but it also provides a charming aesthetic by glowing like a constellation at night.
@extechinc #extechinc #aviation

For other relevant searches, you might want to try: