architecture - engineering - construction
Ultra-Clear X-Ray Glass From Ray-Bar
Optically crystal-clear x-ray glass that provides low energy x-ray gamma shielding of 0.5mm lead equivalency per layer without any oxide discoloration or yellow hue typical of all other x-ray lead glass available today. The perfect choice when a very clear view of the patient and medical procedures is required or for state of the art high profile showcase imaging center facilities.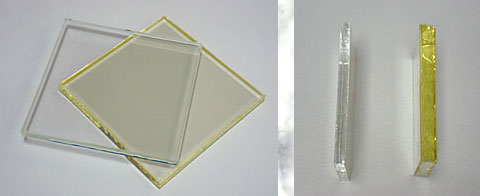 This new product is ideal for Dental and Mammography applications,and can also be configured for medical diagnostic imaging control room view window uses. Available as standard X-Ray Glass and also in X-Ray Safety Glass and permanently labeled for meeting impact resistant safety code requirements.
About Ray-Bar
RAY-BAR ENGINEERING CORPORATION is a foremost leader in the designing and manufacture of Radiation Protection Materials supplying the United States and worldwide for over sixty five (65) years. Maintaining perhaps the largest inventory of shielding materials in the U.S. allows RAY-BAR a continuing reputation of prompt deliveries for all our products domestically and globally. Our knowledge of custom requirements is kept in tune by our ongoing research, development, refinement, designing, testing, building code compliance reviews and the installation of our products and materials on literally thousands of projects.
"WHEN PROTECTION IS REQUIRED THERE IS NO SUBSTITUTE FOR SKILL AND EXPERIENCE"

For other relevant searches, you might want to try: