architecture - engineering - construction
Unicel Architectural presents American Institute of Architects course on design for improved school security
Unicel Architectural announced today the availability of its AIA registered course: "Educational Facility Safety: Using Integrated Louvers in Doors & Windows to Help Optimize School Security". The continuing education course is offered by America Training Solutions and sponsored by Unicel, and will illustrate how window and door design incorporating integrated louvers can reinforce protective measures and enhance physical security in educational environments.

"Targeted shootings in or around schools have become a disturbing part of today's society," said Jean-Pierre Rose, General Manager of Unicel. "Currently our schools and campuses are vulnerable to shooters and other unwanted intrusions. As a result, architects and facility managers need to look at ways to better protect students and staff. This course shows how the installation of integrated louvers in doors and windows, both in interior and exterior applications, can be a significant consideration toward more protective design."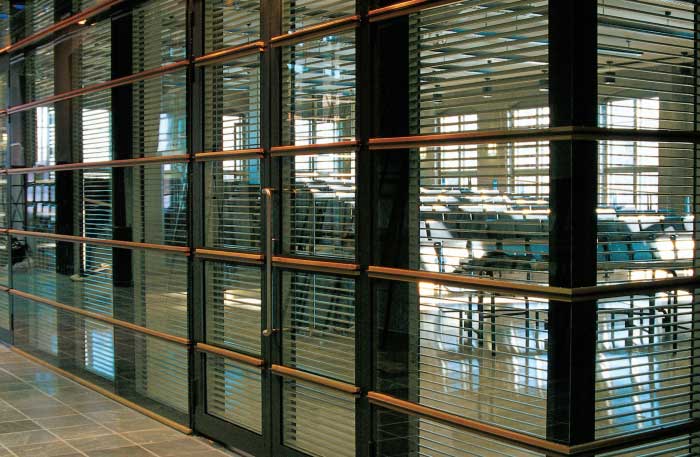 The course will examine common vulnerabilities in school design and how IGUs with integrated, cord-free louvers can help improve physical security in schools by:

Focusing on protective measures that reduce risk
Reinforcing doors and windows
Creating safer lockdown spaces
Ensuring adjustable surveillance
Ensuring sound control
Learning Objectives:
Upon completing this course, the design professional will be able to:
Describe the benefits of improved school security design using IGUs with integrated cord-free louvers
List several design approaches to reinforce protective measures
Define what are IGUs with integrated cord-free louvers
List the protective and sound-attenuating capabilities of IGUs with integrated cord-free louvers
Understand how IGUs with integrated cord-free louvers can help support FEMA's and other guidelines for safer schools
Understand specific design requirements for enhancing physical security in educational environments
Course Credits:
Participants will earn one AIA Health, Safety and Welfare (HSW) Learning Unit, one Green Building Certification Institute (GBCI) Credit, one Architectural Institute of British Columbia (AIBC) Core Learning Unit, and one Alberta Association of Architects (AAA) Structured Learning Unit.
Course Information:
To schedule this course please contact Viviane Chan at vchan@unicelarchitectural.com, Tel: 450.670.6844 or 800.668.1580, Ext. 227.
Course Provider is America Training Solutions, sponsored by Unicel Architectural, AIA Provider Number: 406119285, https://ATSseminar.com/.
@UnicelArch #Unicel @AIANational

For other relevant searches, you might want to try: