architecture - engineering - construction
Wall Hung Floating Vanity Cabinets from Bath Doctor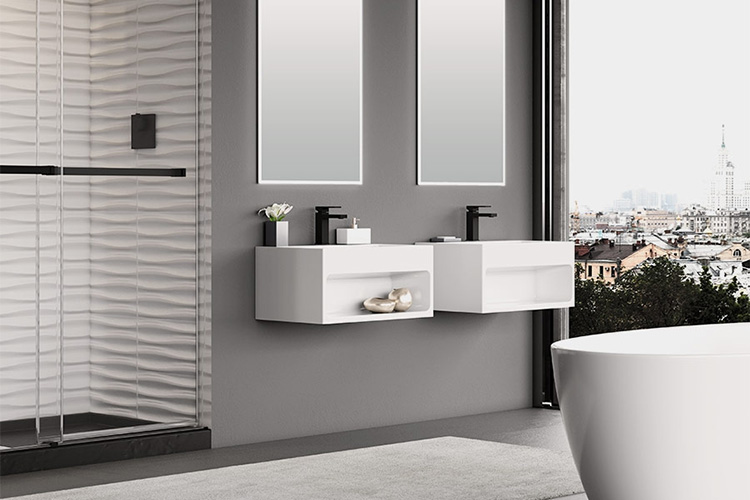 If you have a tight bathroom space, or you like a streamlined contemporary look, a wall hung floating vanity cabinet can be just the answer. These Euro styled cabinets work flawlessly in transitional, minimalist, modern and contemporary designs. You'll get a bathroom which is simpler to clean and feels bigger as well.
Benefits of Floating Vanity Cabinets
Contemporary look
Bathroom styles are more contemporary than ever. Wall hung cabinets offer the look which fit with today's style spaces.
Easier to clean the floor and more hygienic than a floor-based cabinet
Cleaning around the edges of floor based cabinets can be a painstaking process. With floating bathroom or powder room cabinets it's a breeze to sweep or mop up.
Your bathroom will feel roomier and brighter
Since suspended bathroom cabinets don't touch the floor your room will feel larger and the light bouncing off the floor will make the space better illuminated as well.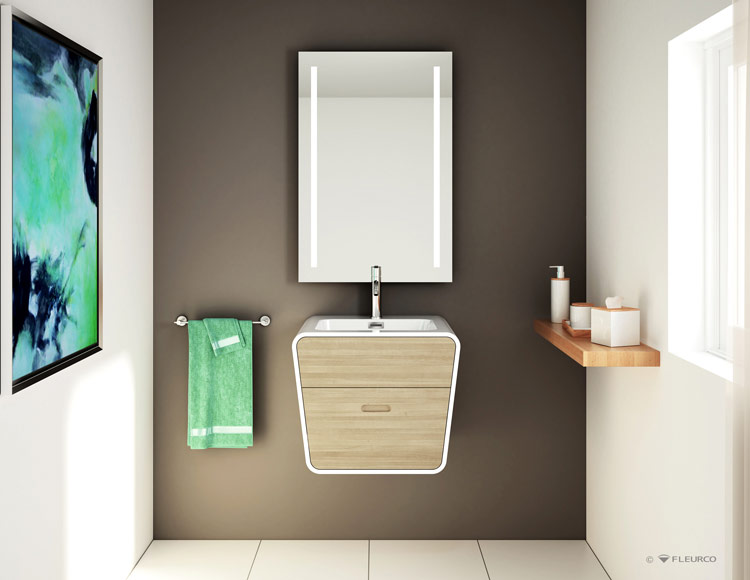 Easier for wheelchair access
Trying to slide up to a sink and vanity of a floor-based cabinets is extremely difficult for someone in a wheelchair. With a wall hung contemporary cabinet you can set its top at the perfect level for anyone in the family.
Can be used with a wet room shower and bathroom system
Since these cabinets are suspended off the ground you don't need to worry about cabinets warping if they come into contact with shower or bath water in a wet room application.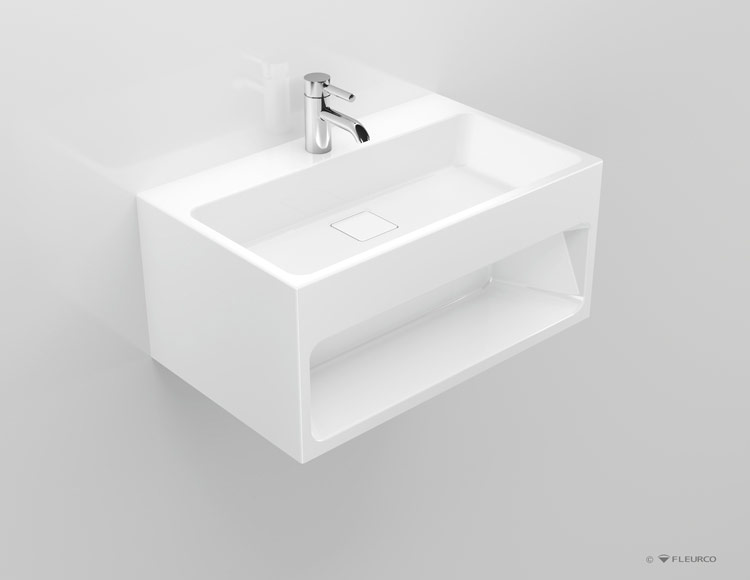 A complete vanity solution
This line of wall hung vanities include a durable polymarble top, a sink and a storage solution all in one. There is no need to 'piece together' and find a vanity and then search to find a countertop to go with it.
Set the vanity to the best height for you
If you're tall there's no need to be hunched over your vanity sink top. With a wall hung vanity you get the advantage of setting it at the perfect height for you. Newly designed 'comfort height vanities" are now using a 36" standard from the floor vs. older vanities which were 32" in height.
Slim-line product designs work in shallow spaces
Don't you wish your urban downtown condo bathroom, powder room or tiny or container home bath had more space? Even those these rooms can be narrower than you'd like doesn't mean you have to constantly be bumping into your vanity cabinets. With slimline depths ranging from 12 5/8" to 19 ¼" inches you'll get efficient space with room to move.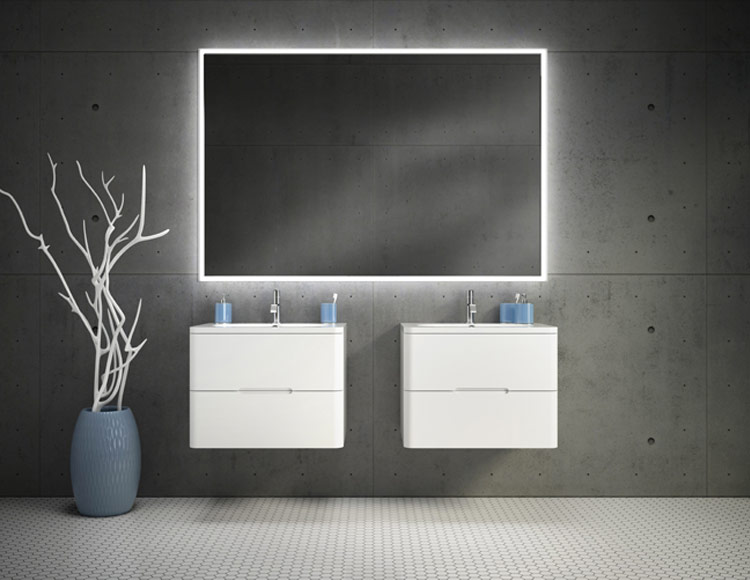 Maximize your storage, even in the smallest of spaces
Many people have pedestal sinks because they save space. The problem is there is NO storage underneath them.
Get free design help from our bathroom experts
Since Innovate Building Solutions is not only an experienced nationwide wholesaler of bathroom products (including wall hung vanities, shower base and wall panel systems) – but also an authorized installer - we can help you through any design, installation or construction questions you may have.
@InnovateBuild #InnovateBuild #BathDoctor

For other relevant searches, you might want to try: