architecture - engineering - construction
Waterstop Tools from JP Specialties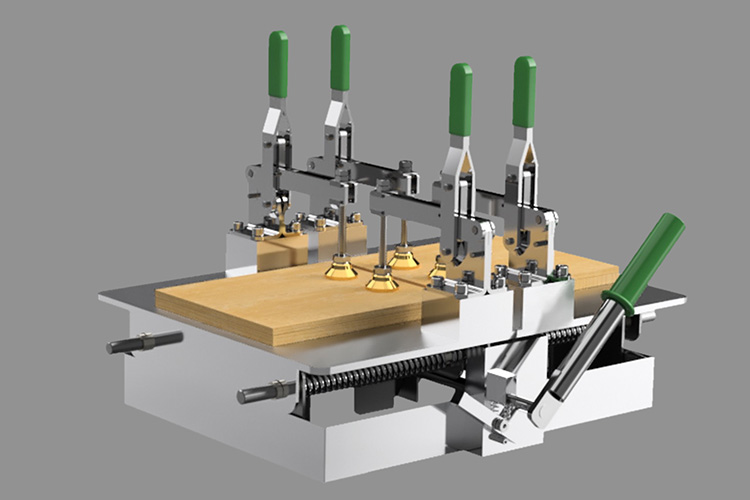 Waterstop Splicing Irons
JPS Standard Irons are specifically designed for welding waterstops, and other thermoplastic extruded profiles (expansion joints, seals). The temperature control can be adjusted from 250°F to 500°F to accommodate various ambient conditions and different polymers. All JPS Standard Irons are constructed with the highest quality components.
Peel and Stick Teflon Covers
We factory cut our high-quality Teflon® replacement covers, so all you have to do is peel off the release paper and adhere it to the warm iron. No trimming is required.
ElectroTest Spark Tester
The ElectroTest is a portable, high frequency generator used for the detection of pinholes in field welds of waterstop.
Condrive™ 1000 Tapcon Tool
Used for installing Tapcon® or Tapper® fasteners with various Earth Shield® Retrofit Waterstop Systems.
EB Cap Waterstop Welding Jig
Our all-aluminum waterstop welding jig is designed to align and weld straight lengths of all Earth Shield® Expansion Board Cap profiles including JP158, JP1225, JPEB350, JPEB375, and JPEB375R. Used in conjunction with our large waterstop splicing irons.
Factory Installed Eyelets
Secure your waterstop 12" on-center with factory-installed brass eyelets. Eliminates all of the labor associated with hog rings.
Pro Built Waterstop Splicing Irons
Designed for the waterstop pro! Our Pro Series irons feature all the same attributes as our regular irons plus built-in thermometer, temperature control knob, outdoor-use power cord (UL and CSA approved), ergonomic vinyl grip, sealed elements, and a Silverstone coating that doesn't require covers.
ST-10 Waterstop Splicing Table
The ST-10® was designed and patented by J P Specialties as the perfect solution for producing high-tensile strength, leakproof welds on thermoplastic waterstops such as PVC, LDPE, TPER, and TPV. New quality assurance standards in today's waterstop specifications mandate tensile testing across field welded joints, usually requiring tensile strength 80% or better of the parent material. Waterstops welded with the ST-10® assure the Contractor that their workmanship will yield results conducive to these rigorous requirements. The ST-10® is also an extreme labor saver, taking a two-man job — welding waterstop — and taking it down to just one man.
Hog Ring Pliers and Hog Rings
Waterstop Hog Rings
Copper-clad, hill-shaped, size #3 hog rings fits every Earth Shield® TPV and PVC Waterstop profiles (as well as most other brands) with equal ease. Used to lash waterstop to the reinforcing steel during installation.
Waterstop Hog Ring Pliers
A durable, lightweight tool with unique torsion spring for ease of use and set screw to ensure perfect hog ring closure every time.
Waterstop Protector
Waterstop Protector protects embedded waterstop for extended periods of time. The protector fits most waterstop profiles and is constructed with heavy-duty, 20 gauge, electro-galvanized steel. Other grades, thicknesses, and metals are available, including for CH2M Hill specification.
Stainless Steel Waterstop Welding Jig
Our stainless steel waterstop welding jig is designed to perfectly align the straight lengths of Earth Shield® Stainless Steel Waterstop for field fabrication. Includes copper cool bar for heat sink.
Plastic Expansion Joint Filler Board
Earth Shield® Expansion Board Cap Waterstop is installed on top of conventional expansion board filler or Earth Shield's own chemical resistant, plastic expansion board. The expansion board acts as the form; therefore, no form splitting is necessary. This greatly accelerates the project schedule and provides a long lasting, attractive finished concrete joint.
Waterstop Iron Stand
Holds JP414, JP614, and JP919 Waterstop Splicing Irons. All stainless steel and Delron construction.
@waterstopking #waterstopking #waterstop #dewalt #concrete

For other relevant searches, you might want to try: