architecture - engineering - construction
About Intelligent & Integrated Secure Access
Intelligent & Integrated Secure Access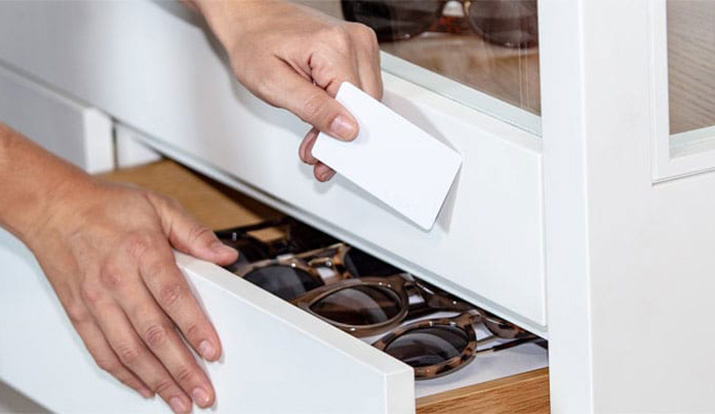 Intelligent & Integrated Secure Access
Accuride Integrated Access Solutions offer you tailor-made access control for doors, drawers, and other cabinet-level access. We'll help you apply cutting-edge access control into your existing alarm, data tracking, and other security systems. Whatever your industry, our team of expert technicians will work with you to make sure your application is secure.
Security Redefined
Our multi-sensor solutions use two-way communication and onboard logic to ensure your application is protected. Where many protection systems, including motorized locks, are loud, devour electricity, and generate much heat, our systems are silent, cool, and energy efficient.
Secure access for countless industries
AIAS is an Intuitive, Versatile, and Convenient Access Control for Any of the Following Industries:
Medical Dispensing
Parcel Delivery Service
Emergency Vehicles
Supply Cabinets
Data & Server Racks
And Much More
Adapted To Your Needs
AIAS Protects Your Contents Thanks to Tailored Features Such As:
Access Management
Access managers can have full authority over which staff have access to what and when.
Access Tracking
AIAS allows managers to identify who accessed what entry and when.
Remote Authorization
Managers can verify and approve access to an entry remotely.
Automated Security
AIAS electronic locks can be programmed to automatically lock upon being closed.
Seamless Integration
AIAS hardware is designed to seamlessly integrate into virtually any application.
Smart Protection
Many other locking systems, like magnetic and solenoid locks, can drain power while still being vulnerable to subversion. Our solutions aren't. AIAS systems are energy-efficient and engineered to hinder subversion thanks to smart design.
Versatile by design
We're not just about simply developing access solutions — we're about making robust solutions tailored to fit your needs. We engineer our access controls to accommodate a wide variety of ancillary systems, such as RFID, biometric, keypad, and retinal scanning.
Built Small. Built Tough.
Whatever the application, our team of expert innovators will engineer an access control solution to fit your design.
At 0.50" thin, our e-locks are slimmer and lighter than battery-powered alternatives.
Energy efficiency, operating on no more than 50mA per 200mS on 12v.
Ideal for mobile applications, such as medical carts and diagnostic machines.
Can be adapted for heavy-duty industrial use.
Achieving the highest standards
Accuride has decades of experience working with clients who contend with important industry certifications: FDA, FIPS, FAA, HIPAA, and more. Whatever the challenge, we'll help you meet it. We'll help you devise secure access solutions that meet major international technical and industrial standards, including ISO 9001, HIPAA, and CE.
Security redefined
If you need a standalone access control system, look no further than Senseon. Senseon uses RFID technology and modular components deliver secure access to your residential, commercial, and institutional casework and millwork. Easy to install and adaptable to your needs.
50+ Years of first-class innovation
Accuride has a global team of top innovators ready to tackle your project's challenges. Whatever the challenge, our technical experts have the knowhow to integrate seamless access control into your design. That's because we're not just a solutions provider — we're a solutions partner.

Brochures | 3-Part CSI specifications | CAD details
News archive:
SENSEON Secure Access Control System (Nov 04, 2017)
SENSEON Secure Access Control System (Sep 12, 2015)
06 41 93 - Cabinet and Drawer Hardware
08 78 00 - Special Function Hardware
11 06 15.13 - Teller and Service Equipment Schedule
11 28 00 - Office Equipment
12 35 00 - Specialty Casework
12 35 59 - Display Casework