Architectural Concrete Finishes
Compared to different building materials, concrete is known for its durability, easy use, and longevity. These are all of the reasons why it's become so popular in the construction industry. Often, architects must create buildings with a life span of over 100 years. Concrete structures will easily achieve this when maintenance is done correctly. Yet, architects yearn for beautiful, stunning buildings. After all, those buildings represent each architect individually. Naturally, they want to be able to be proud of what they have created. For that particular reason, architectural concrete finishes come in handy.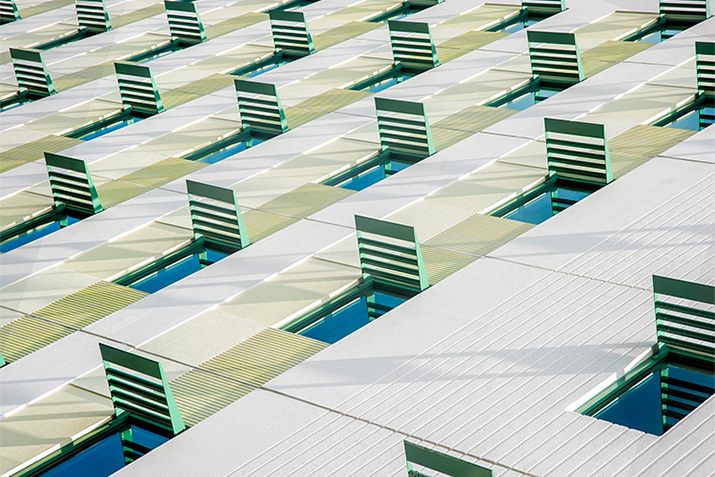 What are the Steps for Creating a Dynamic Wall?
| | | |
| --- | --- | --- |
| | | We love Kineticwall projects because they are a collaborative effort between architects, building owners, installers and EXTECH. It takes everyone working together to achieve a unique and successful project! We've created this visual map to illustrate how a kinetic facade project goes from concept to finished installation. Enjoy! |
Black Aluminum Cable Railing
| | | |
| --- | --- | --- |
| This stylish deck in Albany, New York was built for entertainment. With multiple areas for lounging and socializing, the homeowners chose a fascia-mount railing that keeps the space open. The dark aluminum contrasts nicely with a light wood deck and vivid accent colors to create a refreshing, contemporary look. | | |
Purpose built with accessibility in mind: GLASSvent® UT Windows now feature ADA-compliant operators
| | | |
| --- | --- | --- |
| | | The Kawneer ADA-compliant GLASSvent® UT Window features a sleek Omni Drive™ handle option. Its stylish ergonomic design results in improved usability/visibility. Choose from a 12" handle for ADA compliance or 8" handle for other applications. Learn more: |
DEFENDER Ballistic Insulated Glass protects your school, office, or business from harm while providing both forced entry and ballistic protection
| | | |
| --- | --- | --- |
| Our new ballistic insulated glass product is ideal for schools, offices, municipal buildings or any facility that requires superior safety + aesthetics. It's an excellent choice for building exteriors and upper floors because it retrofits into existing window frames. It has been tested to UL 752 bulletproof standards and UL 972 forced-entry standards, and it provides superior light transmission and easy care. | | |
Sustainable Design: Translucent Panel Daylighting
| | | |
| --- | --- | --- |
| | | Optimize energy performance and improve the quality of your indoor environment without sacrificing strength or beauty with translucent panel systems. Illuminating large indoor spaces – from military hangars to school gymnasiums – with diffuse natural daylight not only decreases a facility's dependence on artificial lighting, but also further conserves energy by cutting back on air conditioning. |
How to Compare an Acrylic Shower Pan to a Cultured Marble or Granite Base
| | | |
| --- | --- | --- |
| Both acrylic and cultured marble or granite shower pans have their place. But what's best for your project? To guide you through this decision Mike Foti presents 9 critical factors to help you make the right shower pan choice for your remodel. | | |
5 Elements of Modern Elevator Lobby Design
As someone enters your building, one of the very first stops they make is often at the elevators. Your elevators and your elevator lobby design need to meet certain criteria for comfort, safety and aesthetics. Paying attention to the following five factors in your elevator lobby can help ensure that your visitors and employees can access the elevator(s) in a safe and stylish environment.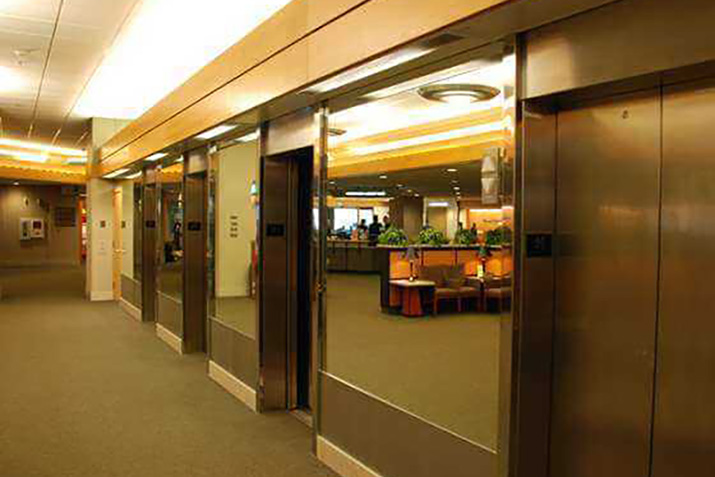 AECinfo.com - Your Source of Building Products Information