architecture - engineering - construction
Accuride Light-Duty Slide with Over-Travel and Quick-Mounting Tabs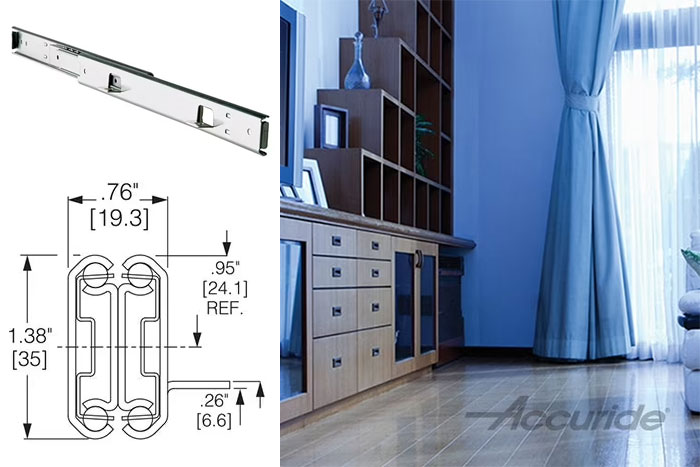 Easy-install for access to hard-to-reach items. Designed with bent-down tabs for a quick, seamless installation, the 322 model is an over-travel solution for trays, shelves, and drawers in kitchens and homes, as well as casework and commercial-grade fixtures.

Supports loads up to 100 lbs.
For drawers up to 16" wide
For additional technical information see below
With the added benefit of silenced operation, the 322 is also ideal for pull-out surfaces in a variety of settings and workspaces, keeping your hardware and cabinetry moving ever-forward and modern.
@accurideus #accurideus #accuride #drawerslides #accurideslides

For other relevant searches, you might want to try: