architecture - engineering - construction
All About Transit Shelter Design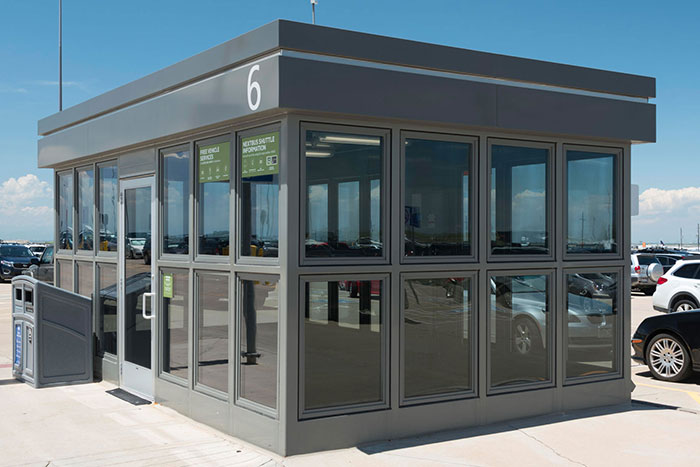 A good transit shelter, passenger shelter or bus shelter is an essential part of any facility or campus that has remote parking for employees, guests or customers. A good transit shelter is typically defined as vandal-resistant with low maintenance. Ideally, a well-designed transit shelter should allow visibility and easy access to the bus as well as providing comfort, convenience, clear information and security for those waiting passengers. Par-Kut International manufactures transit shelters. Here we are focusing on Par-Kut transit shelter design elements and purchase consideration.

To decide what type of transit shelter to use in a particular area requires an analysis of the following factors:
Needs
Design
Damage Resistance
Maintenance
Is a Transit shelter Needed?
Common locations where a passenger shelter is required are as follows:
airports
train stations
ocean ports or cruise ship terminals
hospitals
colleges & universities
parking facilities & commuter lots
A transit shelter or bus shelter should be designed to reflect the surroundings in which the transit shelter is located or the same architectural style as the facility or community near it. This can be accomplished through the use of local materials such as such as a brick or stone wainscot, and/or
certain architectural design elements. Often transit shelters can be adapted to reflect the unique features of the area in which the transit shelters are located (i.e. colonial).

A well-designed transit shelter will include the following characteristics:
visibility
accessibility
comfort and convenience
intelligent transit shelter design elements and options
Visibility
Bus riders must be able to see the bus or the transit vehicle coming. Poorly-designed transit shelters or bus shelters with obstructed views of approaching buses force the bus riders to exit the shelter to watch for oncoming buses or transit vehicles
Accessibility
Bus passengers like to be close to the point where the bus door will open so they will be sure of getting on. This is very most important to passengers and thus important in the design and placement of the shelter.
Comfort and Convenience‍
In addition to providing protection from the elements, it is important that transit shelters a feeling of safety and security. In addition, bus or transit passengers must be able to board the bus or the transit vehicle conveniently. For further comfort, bench seating can be provided.
Transit shelter Design Elements and Options
The following design elements and options can be used in designing or selecting a transit shelter:
Site Panels – Side panels are typically made of clear tempered glass, aluminum, or steel. Side panels can be architecturally enhanced with a brick or stone wainscot, or even architectural tube steel detailing.
Roof – An economical transit shelter typically has a single flat roof. A pitched roof can be used to prevent the accumulation of rain, snow and/or debris. Gable, hip, vaulted, or mansard roofs can be specified along with custom exterior architectural treatments. Other architectural transit shelter roof options include sky lights, standing seam hip, barrel vault, gable style or even a standing seam metal roof of a contrasting color.
Seating –Benches can be simple and just bolted to the floor, or a bit more comfortable and include back rests. Benches are available in wood, metal or recycled plastic.
Lighting – Lighting reduces vandalism and increases safety and security, so transit shelters should be lighted. Transit shelter lights can be solar powered if ordered with the collector panel and battery options. Transit shelter lights are typically controlled with a photocell daylight timer.
Signage – Arrival schedule, route information, and a route map holder should be located in or next to transit shelters. Vinyl signage that reflects the city or the organization can be added tp preassembled steel shelters.
Size – The size of a transit shelter or bus shelter relies on the climates as well as the number of people who are expected to use it. A Par-Kut standard transit shelter is a 5′ x 14′ floor plan and can go up or down in size from there.
Overhangs – A radiant heater can be installed on the ceiling of a factory assembled transit shelter destined for a colder climate area as an option but usually requires a high voltage hook up.
Heaters – A radiant heater can be installed in the transit shelter for a colder climate area as an option. Infra-red heaters are also available, but require a high voltage hook up.
Ventilation Fans – A exhaust fan can be installed in the transit shelter as an option.
Factory or Site assembled – Factory assembled shelters are more convenient for the installer and are portable for the owner. Panelized shelters have a lower initial purchase price but that does not include installation, which is an added site cost.
Damage Resistance
A well-designed transit shelter or bus shelter should be damage resistant. Transit shelters or bus shelters should feature rugged welded steel construction for strength and durability against hash weather and vandalism.
Maintenance
A good transit shelter or bus shelter should be low maintenance. Steel shelters are also easy to keep clean. In addition, a well-maintained transit shelter or transit shelter is said to be better respected and less subject to vandalism and other abuses than the one that is poorly maintained.

Par-Kut International designs and builds the most durable and long-lasting transit shelters. Par-Kut transit shelters are prefabricated and portable. Par-Kut provides both pre-assembled transit shelters and panelized transit shelters for on-site assembly. Par-Kut also offers both steel and aluminum transit shelters. Each Par-Kut transit shelter is complete with top hung sliding doors, heat, insulation and vandal resistant lighting but may be customized per specification. Par-Kut steel transit shelters can be painted in the customer's choice. A Par-Kut transit shelter can be used as a smoking shelter, as well. For more information about Par-Kut transit shelters, passenger shelters or bus shelters, message us at https://www.parkutblog.com/contact/ or call us at 1-800-394-6599.
@ParkutInternational #ParkutInternational

For other relevant searches, you might want to try: